Jiffy
Staff member
Moderator
Joined

Jun 5, 2011
Messages

3,438
Reaction score

195
Location
Scientific Name:
Triboniophorus graeffei
Common Names:
Red Triangle Slug
Class:
Gastropoda
Superfamily:
Athoracophoroidea
Family:
Athoracophoridae
Genus:
Triboniophorus
Species:
graeffei
Distribution:
East Coast NSW to QLD
Habitat:
Red triangle slugs are found in damp situations in various habitats, including city gardens, forests, woodland and heaths.[2]
Field Notes:
A large white slug with a distinctive red triangle on its back, colours vary to a dirty dark grey to almost pure white. They eat algae and they leave a distinctive squiggly pattern on rocks and trees where they have been feeding. Until I saw my first pure white red triangle slug I did not think there was anything beautiful about slugs. One wet day my opinion changed as these stunning creatures seamed to be everywhere I looked... anyhow, no camera that day, so you will have to content yourselves with this dirty one... google them you will be amazed if you never knew about them...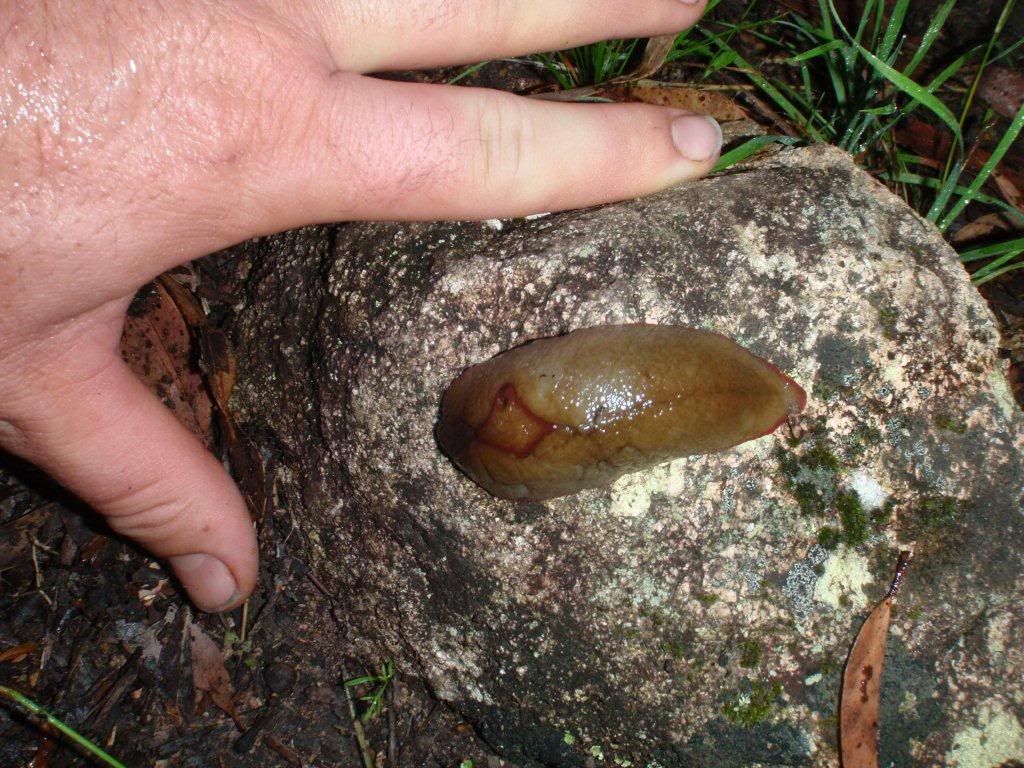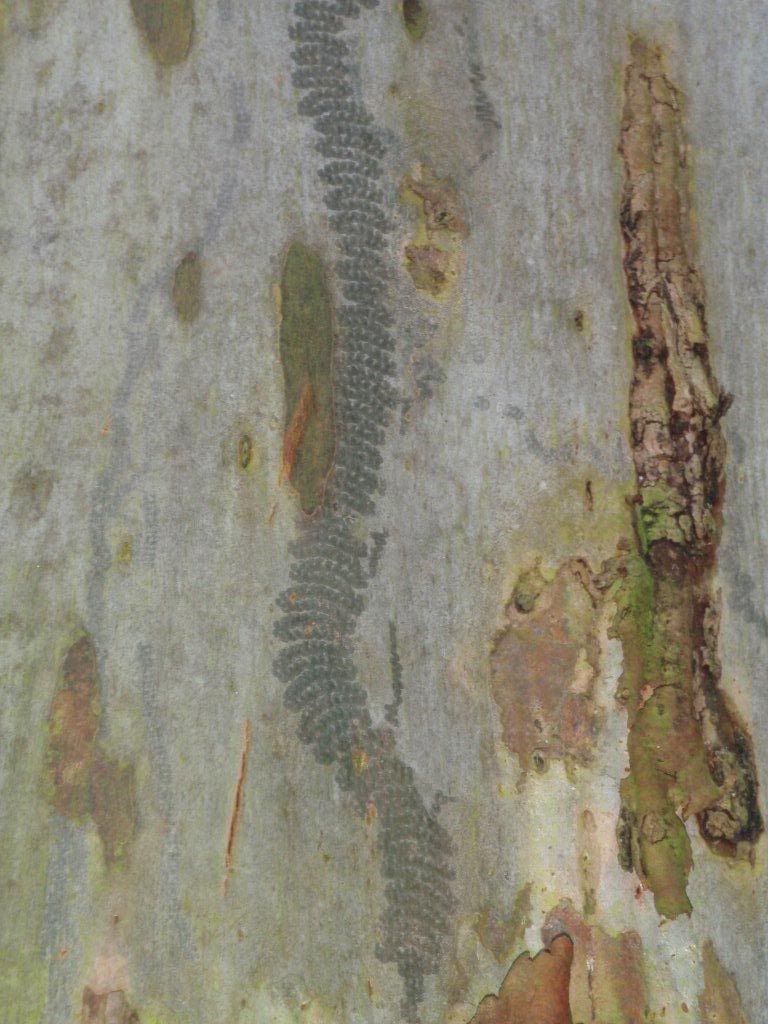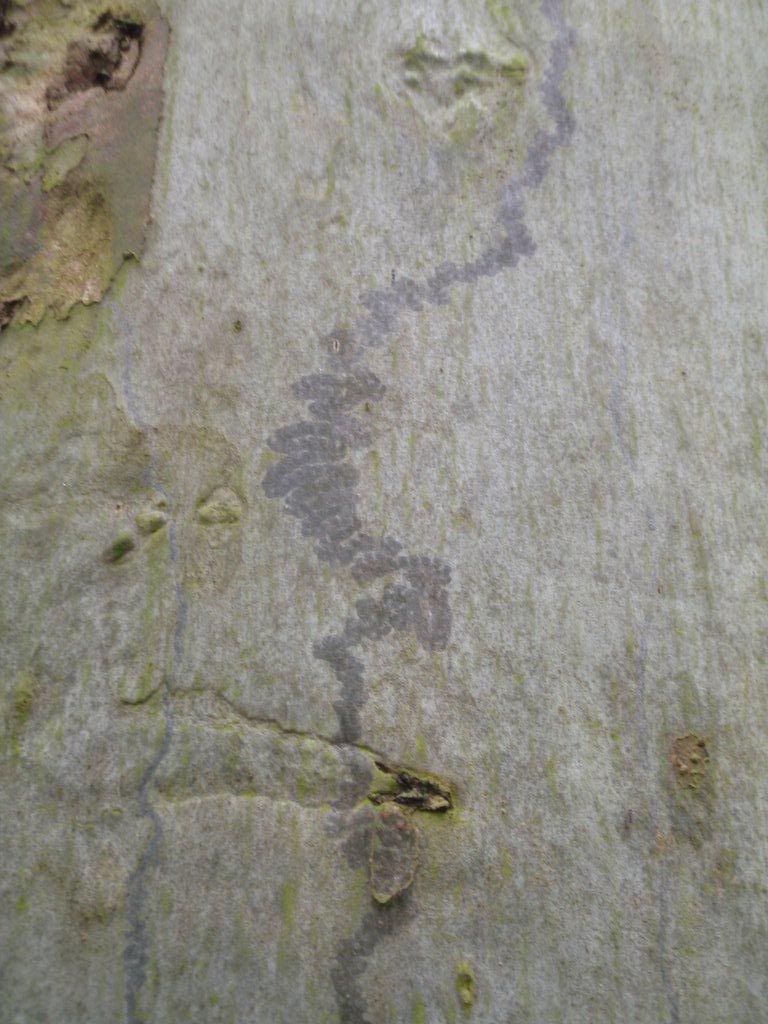 Last edited: