Alexander Pearce
Archivist
Joined

Sep 6, 2011
Messages

1,818
Reaction score

235
Scientific Name:
Pristhesancus plagipennis
Common Name(s):
Common Assassin Bug
Other Names:
generic (Assassin Bug)
Class:
Insecta
Order:
Hemiptera (true bugs)
Family:
Reduviidae
Genus:
Pristhesancus
Species:
P. plagipennis
Distribution:
Throughout Australia
Habitat:
On foliage where suitable prey species are found. This individual on toxic
Datura ferox
eating
Epilachna
beetles.
Field Notes:
Large bug ~25 mm. Duller colours than many assassin bugs. Stealthy mover. Drinks the juices of other insects and small animals. Assassin bugs can give a painful bite (technically a stabbing with the siphon like mouthparts).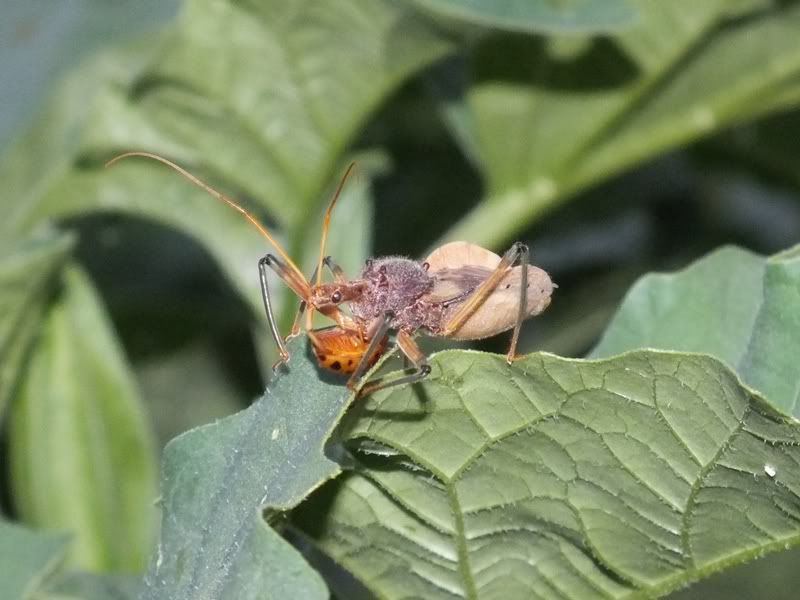 Slurping down a 28 spot shake.