Common Name:
Olive-Backed Oriole
Scientific Name:
Oriolus sagittatus
Order:
Passeriformes
Family:
Oriolidae
Distribution:
occurs across coastal regions of northern and eastern Australia from the Kimberley region in Western Australia, right around the east coast to Adelaide in South Australia.
Habitat:
forests, woodlands and rainforests, as well as well-treed urban areas, particularly parks and golf courses.
Field Notes:
Males and females have an olive-green head and back, grey wings and tail, and cream underparts, streaked with brown. They both have a bright red eye and reddish beak. Females can be distinguished from males by a paler bill, duller-green back, and an extension of the streaked underparts up to the chin.
Olive-backed Orioles are less gregarious than Figbirds, with which they are often seen foraging. Although they are sometimes seen in small groups, particularly in autumn and winter, they more often occur alone or in pairs, feeding on insects and fruit in canopy trees.
Olive-backed Orioles are commonly encountered in urban parks and golf-courses, particularly those that have fruit-bearing trees.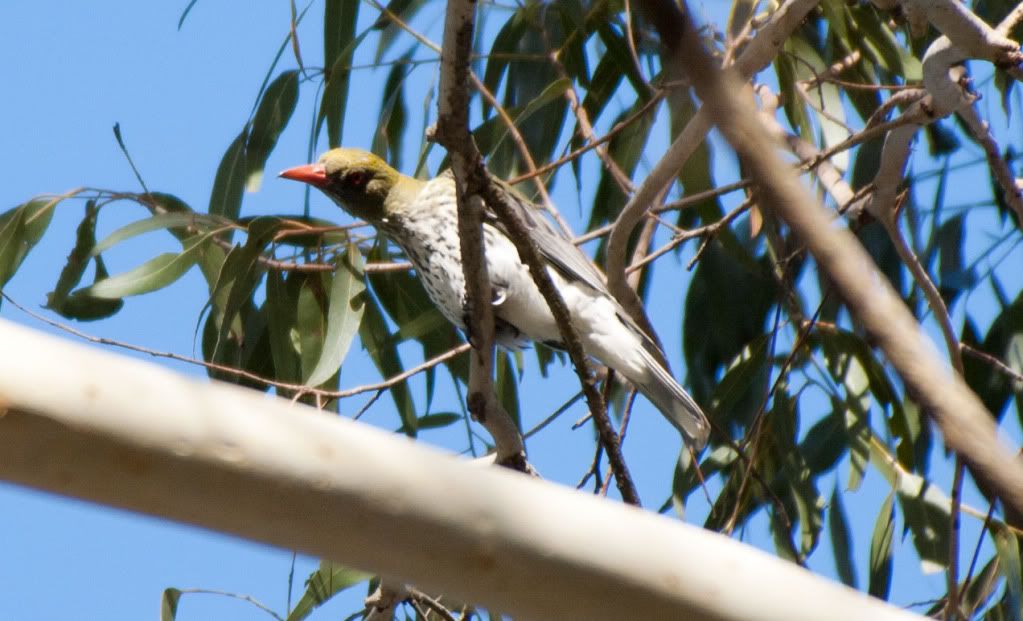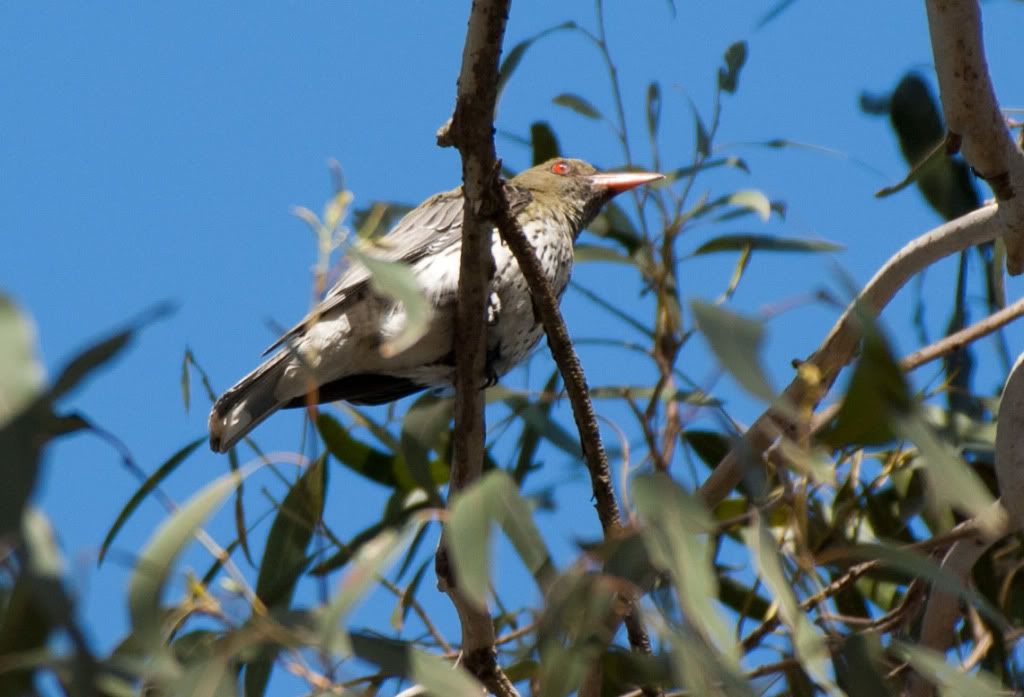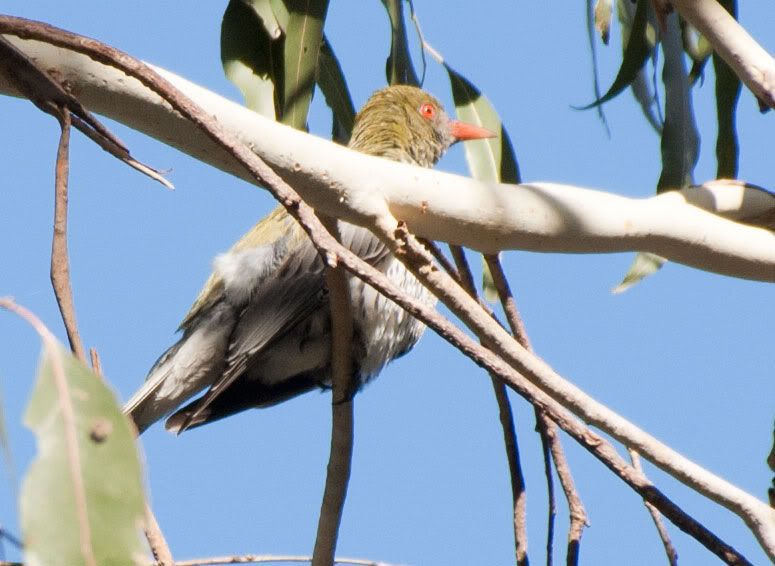 References:
http://birdsinbackyards.net/species/Oriolus-sagittatus
http://en.wikipedia.org/wiki/Olive-backed_Oriole