Ludwig Leichhardt
Archivist
Joined

Sep 13, 2011
Messages

4,064
Reaction score

311
Location
Other Names:
Weaver ant.
Class:
Insecta.
Order:
Hymenoptera.
Family:
Formicidae
Tribe:
Genus:
Oecophylla
Species:
O. smaragdina
Distribution:
Australian native.Northern Australia from about Gladstone in Qld to
Northern WA. Also in SEAsia.
Habitat:
Forested areas.
Field Notes:
Worker ants to 5-10mm long. Green to greenish brown in colour.
One of their most distinctive features is the construction of nests made by pulling
growing and dead leaves toghther and sticking them with a silk produced by the larvae.
A tree may have a number of nests (larger than a football in some cases) belonging to a single colony.
Worker ants and larvae are edible. Have been used by Aboriginal people to flavour water for drinking.
Also said to have medicinal properties.(eg. help with colds)
Useful as a biocontrol in some fruit plantations. Green tree ants perform polination of some plants.
Bites from Green tree ants usually only causes mild discomfort.
The larvae of the Moth Butterfly, (Liphyra brassolis) live only inside Green Tree Ant nests
where they feed on ant larvae and pupae.
Sources:
Wikipedia;
https://en.wikipedia.org/wiki/Oecophylla_smaragdina
Qld Museum;
http://www.qm.qld.gov.au/Find+out+about/Animals+of+Queensland/Insects/Ants/Common+species/Green+Tree+Ant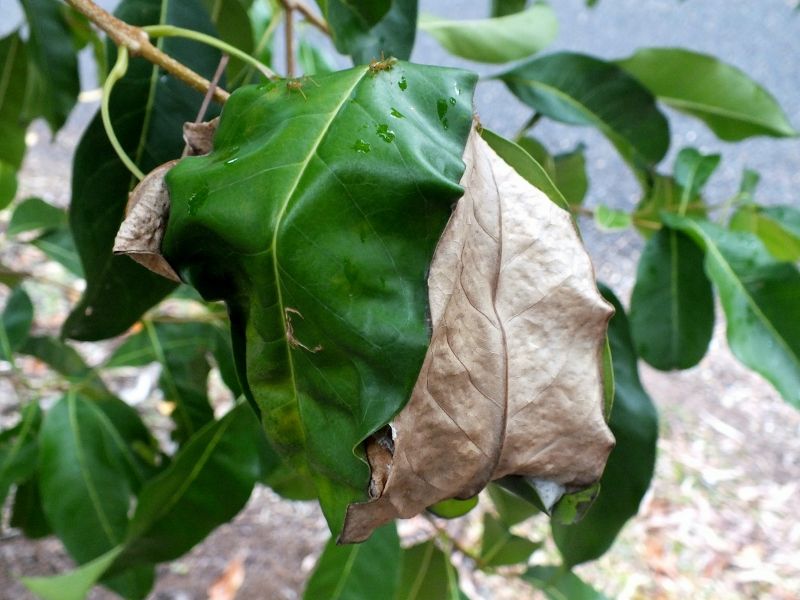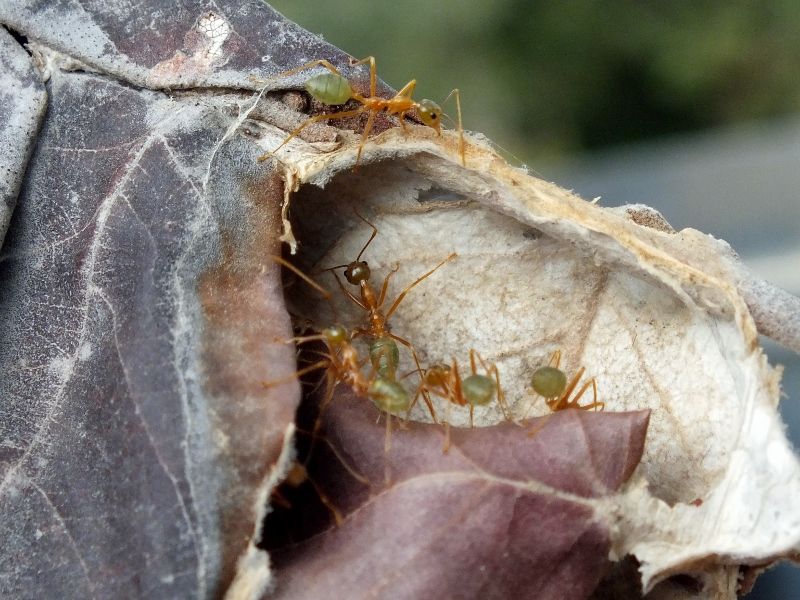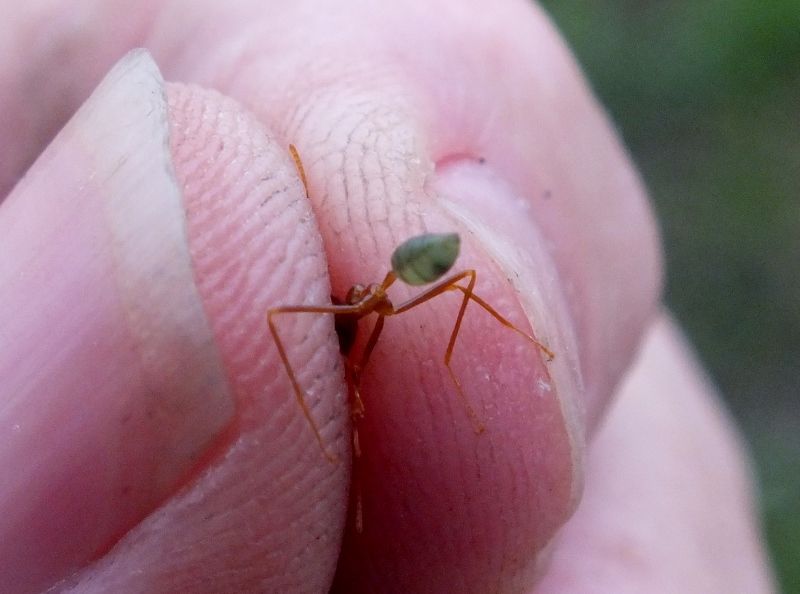 When a live worker green tree ant is gently griped as above and the tip of your tongue rubbed on the tail, a pleasant
somewhat sharp, thirst quenching taste can be had.
Townsville Qld, July 2013, Photos by Hairyman.
Last edited: