Alexander Pearce
Archivist
Joined

Sep 6, 2011
Messages

1,818
Reaction score

235
Scientific Name:
Nephila spp. (not apparent which of the local species. N. pilipes. N. edulis or N. ornata, immature spiders are haredr to identify.)
Common Name:
Golden orb weaver.
Other Names:
Giant woods spider. Banana spider (generic, Not to be confused with Brazilian wandering spider which also goes by this epithet and is quite deadly
Class:
Arachnida
Order:
Araneae
Sub-Order:
Araneamorphae
Family:
Nephilidae (formely in Araneidae, but now given their own family)
Genus:
Nephila
Distribution:
Nephila occurs worldwide, many species, more discovered every year. As I haven't ID'ed this to species level (it is also immature female, so may have to wait) it is not possible to state a distribution.
Habitat:
Open woodlands and eucalypt forest. Anywhere that allows large webs to be constructed. Prefer warmer ares.
Field Notes:
Argyrodes spiders are sometimes found stealing food from the webs of Nephila species. Males are very much smaller than females. Females are very large 30- 40 mm, have been recorded over 55 mm. May be eaten (and are in PNG). Bite is likely painful due to size, may cause ulcers for some time). Not especially venomous. Silk is golden and extremewly strong. May be able to catch and hold small birds. Has been recorded eating a finch. Spider may unhoist some lowers parts of the web in high winds. Hatchlings disperse on small parachuites of silk, have been recorded at 30 000 ft, hence a wdie distribution for the genus. Nephila are blind hence I could get close to this very large spider without disturbing it. Nephila are an old design (for Aranaemorphs). Fossils have been found 165 million year old in Mongolia. This fact also probably helps contribute to both their diversity and distribution.
Argyodes spp:
http://bushcraftoz.com/forums/showthread.php?2298-Argyodes-antipodianus-(Quicksilver-spider)&p=15003#post15003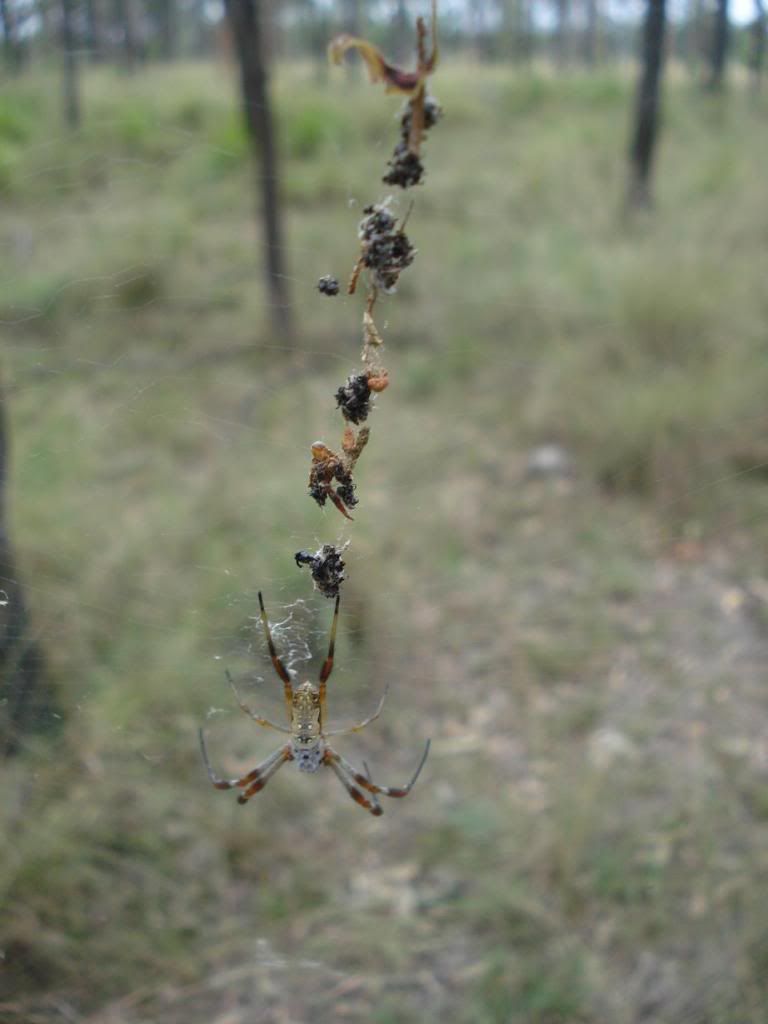 Sitting in typical position. Trail of debris is past meals, this is distinctive in Nephila webs.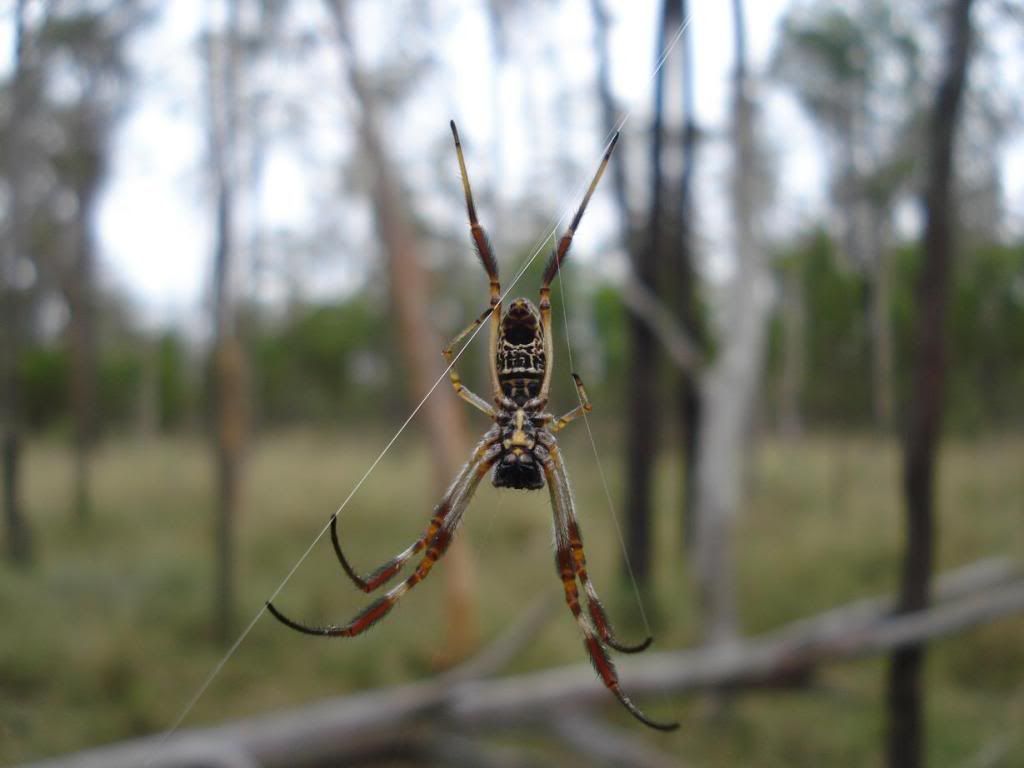 Underside.
Wrapping a fly it has just caught.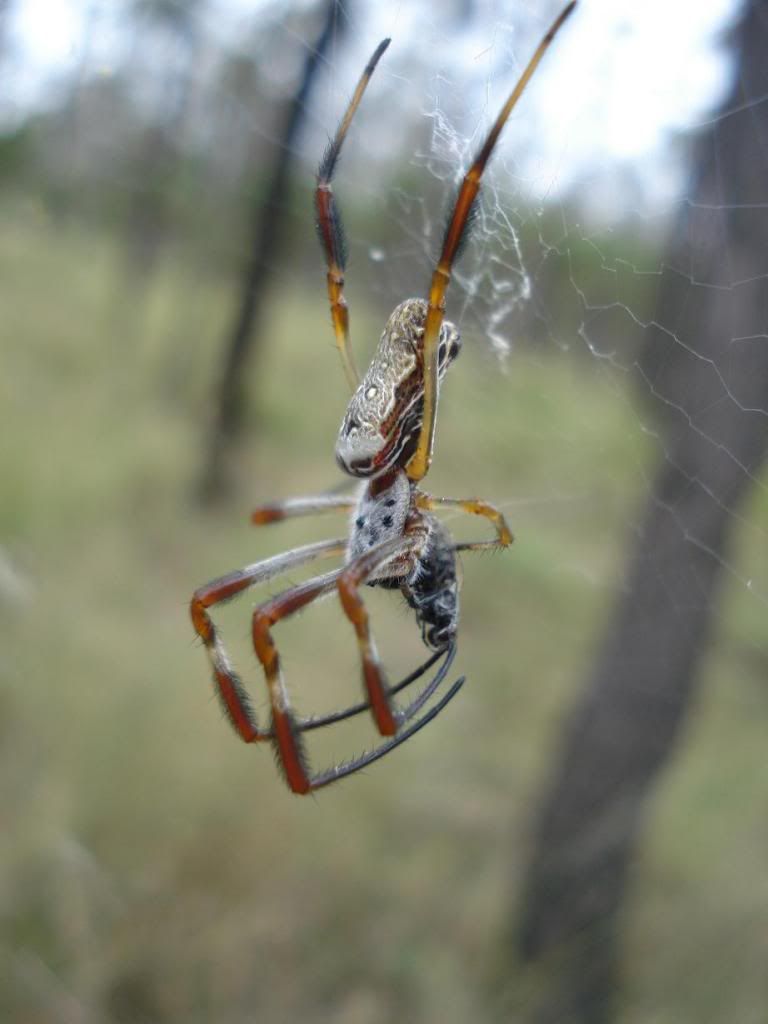 Sucking the juices from the fly after
Last edited: