Nest In the Hills
Staff member
Administrator
Joined

May 2, 2011
Messages

3,653
Reaction score

246
Location
Scientific Name:
Morelia viridis
Common Name:
Green Tree Python
Order:
Squamata
Suborder:
Serpentes
Family:
Pythonidae
Other Names:
NA
Distribution:
East coast of Queensland
Habitat:
Rainforests trees, shrubs and bushes
Field Notes:
Smaller than other pythons but averaging up to 2m in length. More commonly bright green or yellow in colour with a large variance in colour and patterning which can range from one single colour to many variations of patterns and colours. While green and yellow variations are most common they also occour in blue red and orange colours.
This snake spends the majority of its time in the trees and will loop its body around a branch to form a saddle in which it can rest its head comfortably.
The diet consists mostly of small mammals, such as rodents, and sometimes reptiles.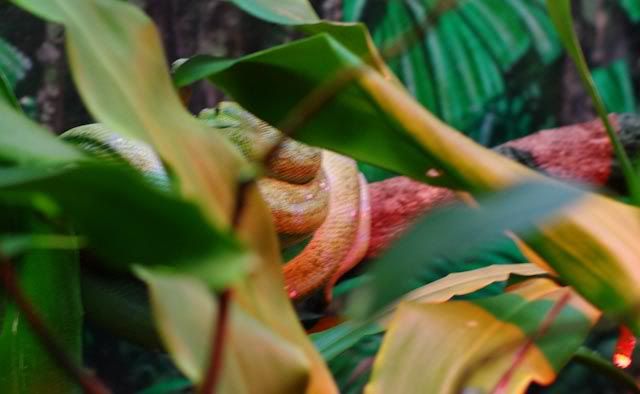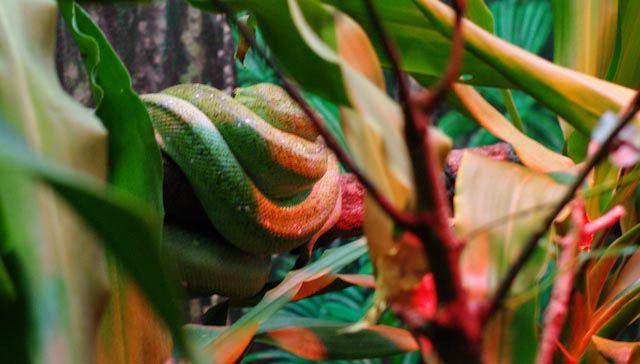 Above Images By Blake - 2011 - Location: Australia Zoo
Source
Source
Source