Nest In the Hills
Staff member
Administrator
Joined

May 2, 2011
Messages

3,687
Reaction score

292
Location
Hey guys,
Ive been practicing my hand drill lately and I'm getting there. Ive also been working on what I call the "modified hand drill" I read this is a book a while ago and this is my take on it. I feel that this technique gives a much high success rate and would also be useful for those with hand problems or who have trouble going the distance with the hand drill normally. This isn't an excuse at all not to learn the traditional way but it does work well and its not to much effort or materials to set up. The following is my deluxe method but of course you could use natural fibers or various derivatives of my method.
I start by putting a split down the centre of my drill.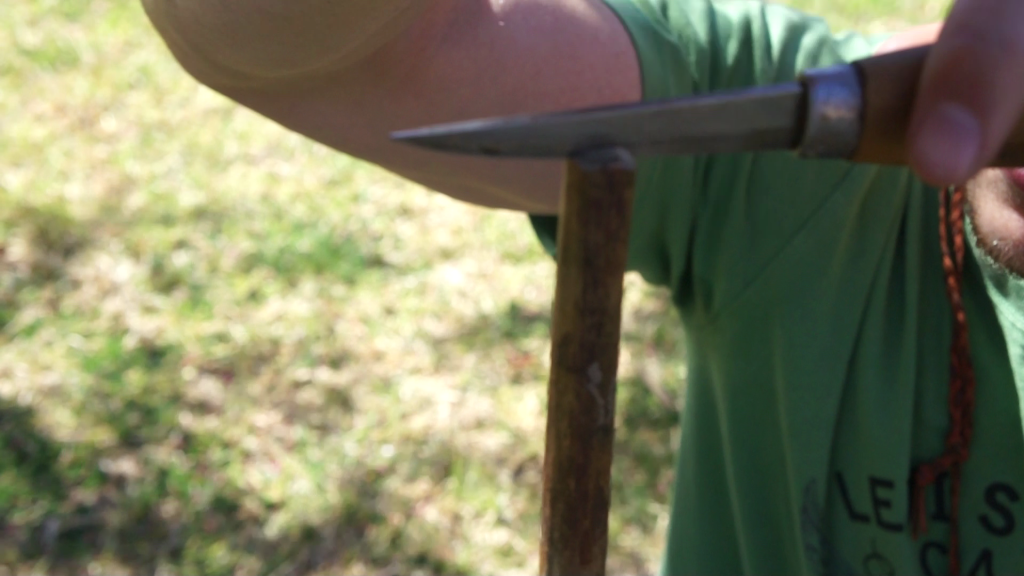 Then I bind with tightly sinew from about half an inch from the end of the split up to the top leaving about an inch remanding. Then I fire the sinew. With the artificial being a waxed nylon the wax will melt and the nylon fibers bind hard into something almost like a resin when cooled.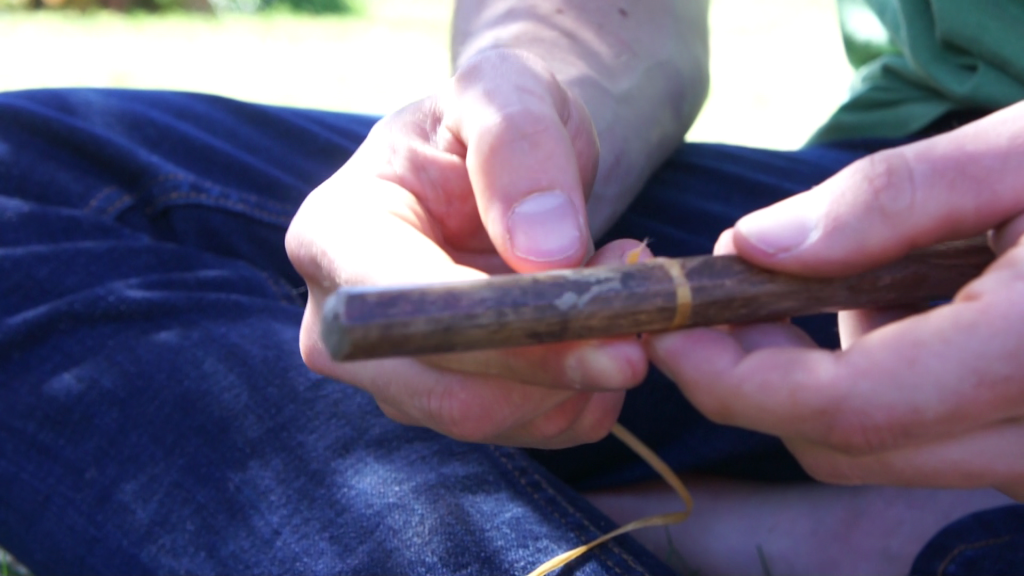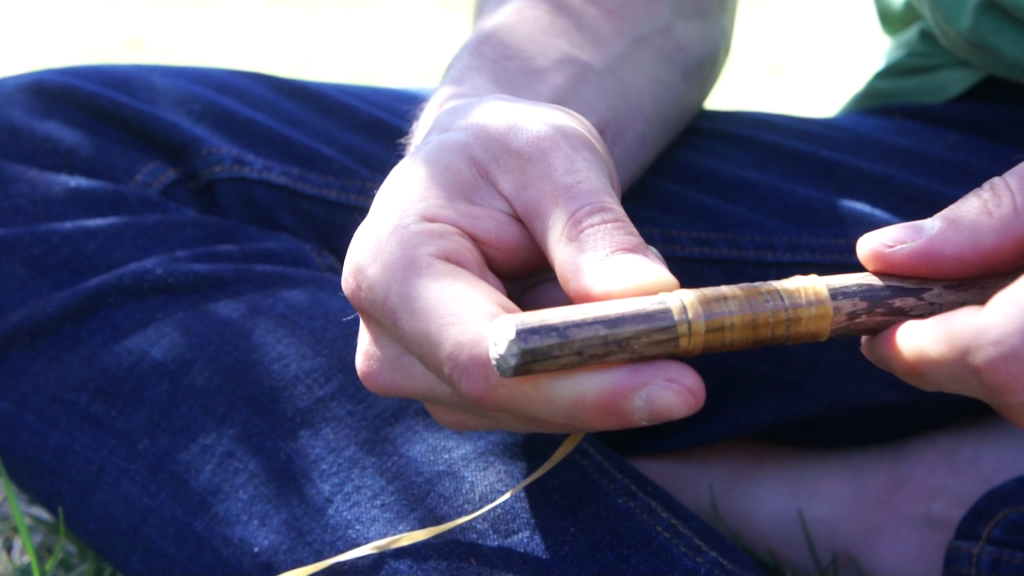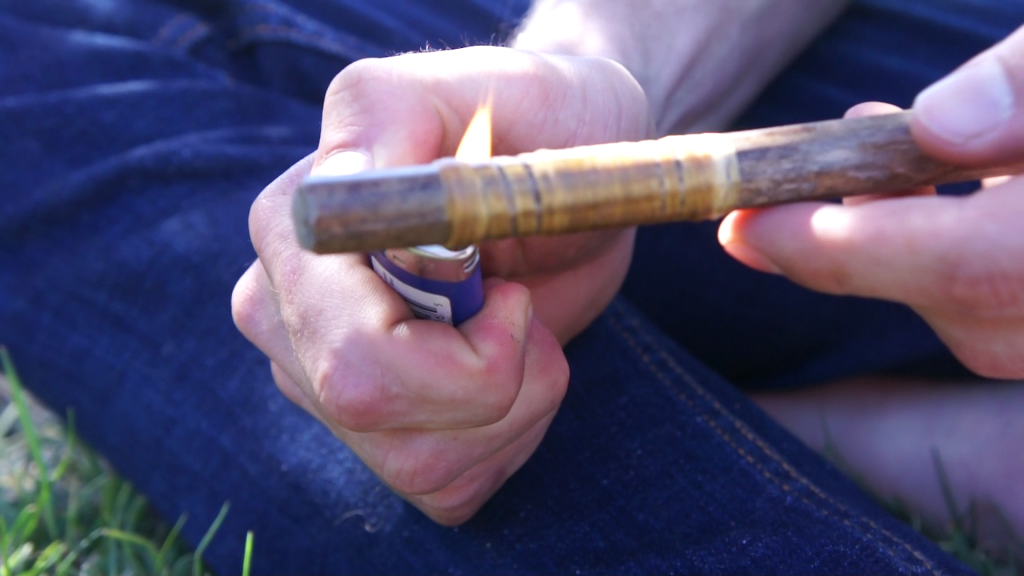 I cut a small opening in the end of the split to accept a length of roo cord and pull it down hard. Then I tie off two thumb loops.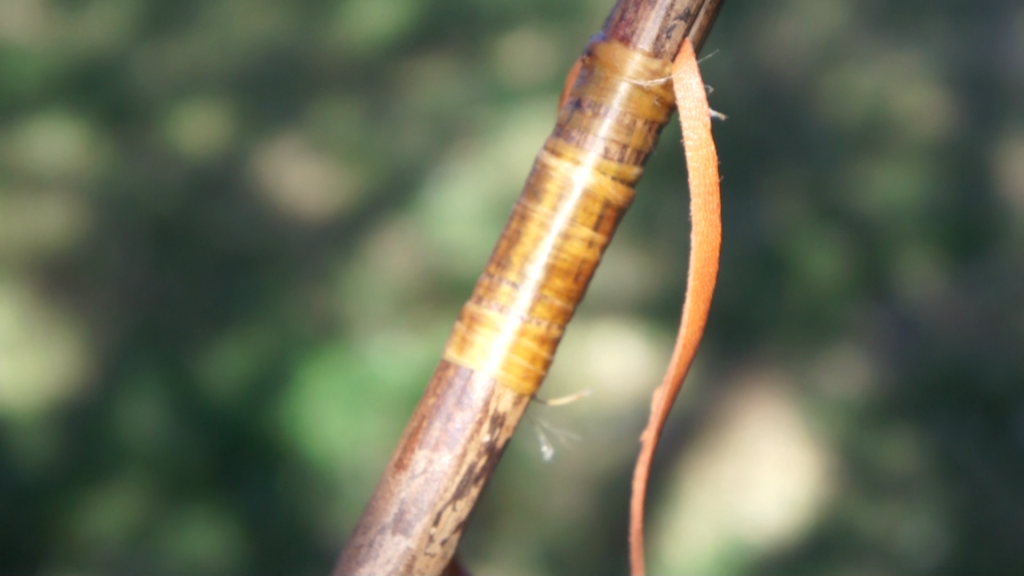 The idea is that this method allows you to use the loops to apply the downward pressure and you only really have to worry about your hand rotation. Its a bit like a cheating version of the floating hand technique but more affective in my mind.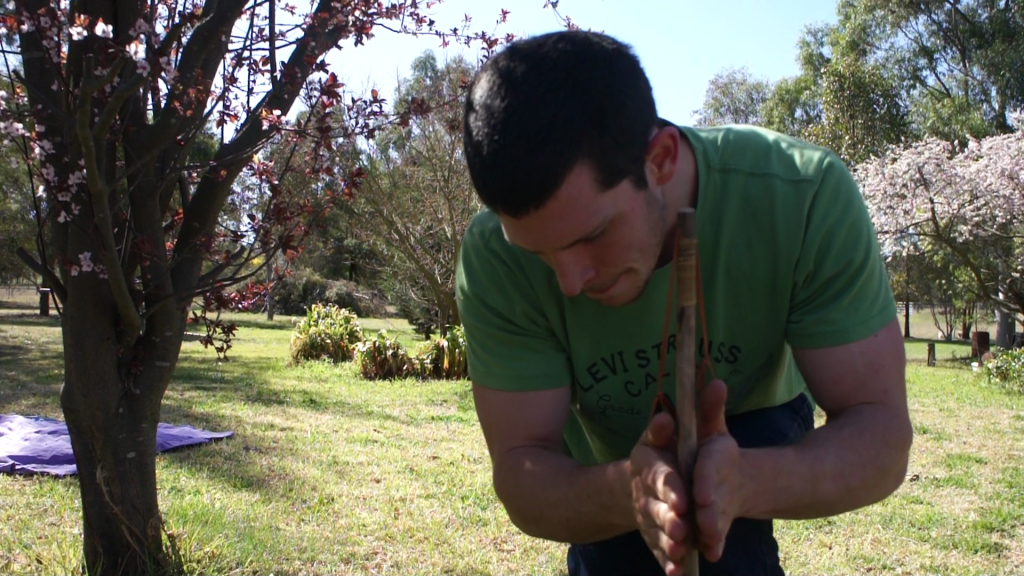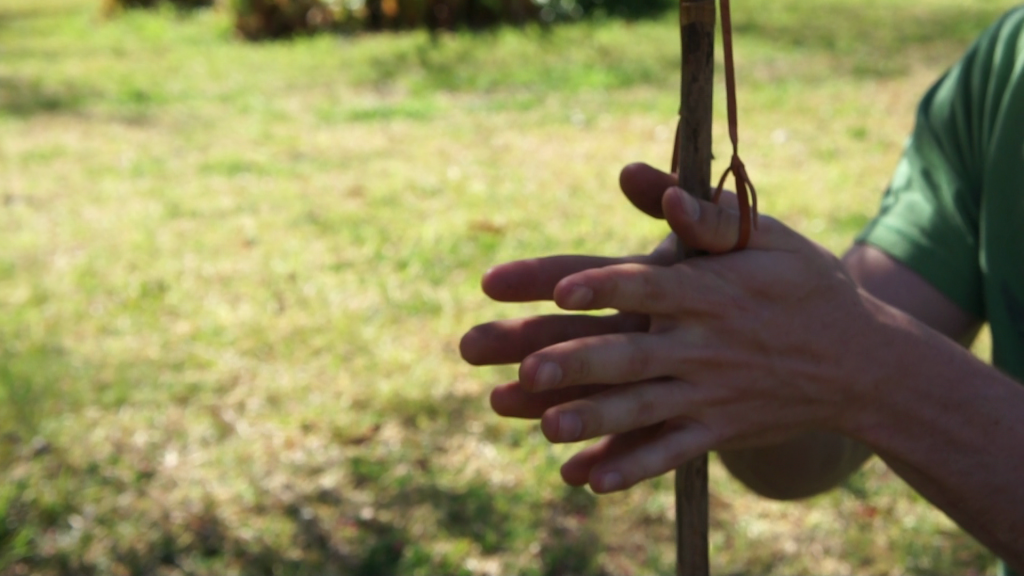 An ember is quickly produced.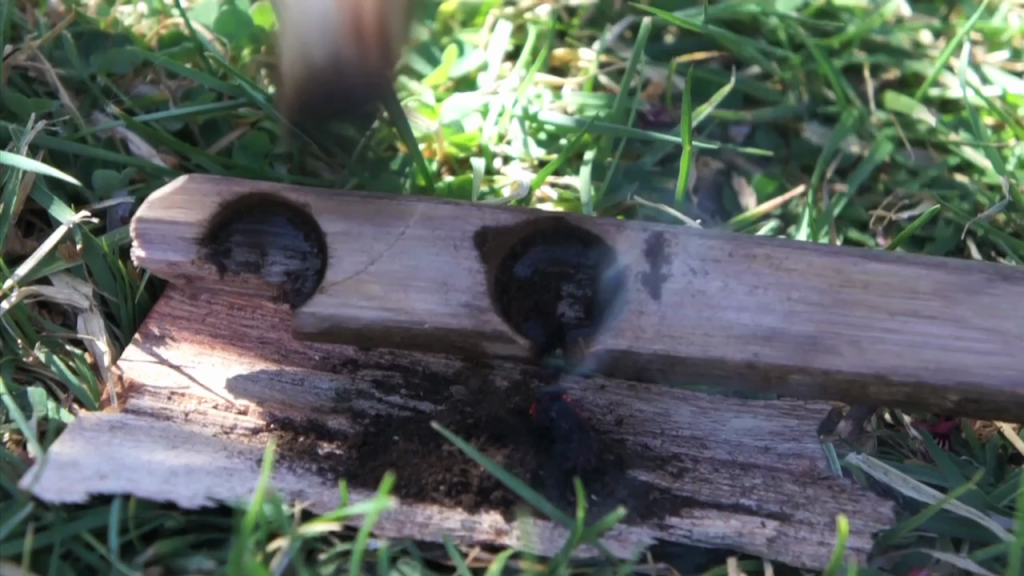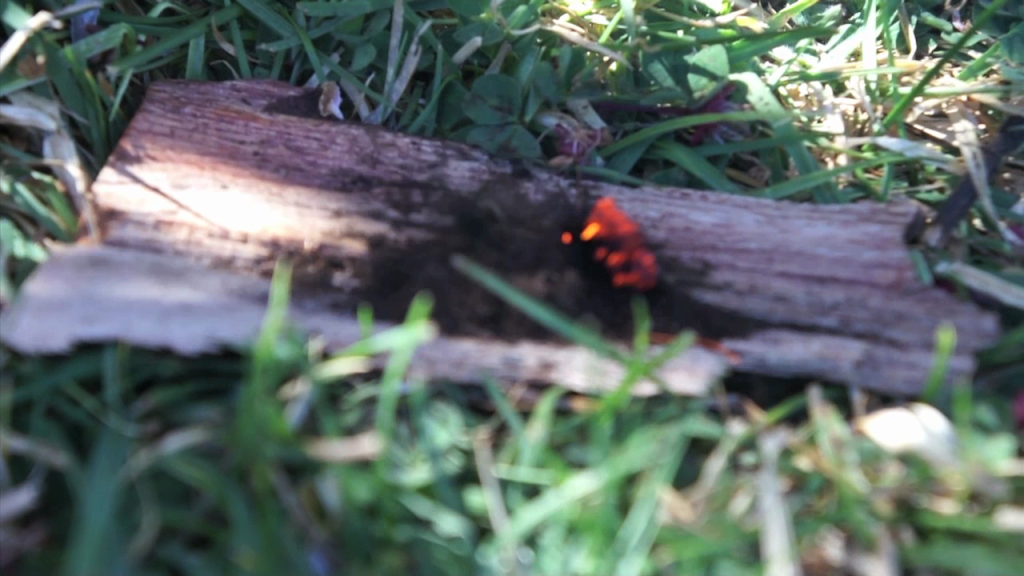 I see no reason you couldn't substitute the leather and sinew for natural fibers.
To increase your chances even further I like to rub some wax onto the stem which gives my hands excellent grip. I find this superior to spitting which evaporates quickly and makes your hands slip even more when they heat up from the friction. These stills are from a video I made which I will upload tonight.
Ill bring this set to the meet for anyone to play with who would like to try this technique.
Last edited: