Nest In the Hills
Staff member
Administrator
Joined

May 2, 2011
Messages

3,655
Reaction score

247
Location
Scientific Name:
Macropus agilis
Common Names:
Agile Wallaby
Sub-class:
Marsupialia
Family:
Macropodidae
Other Names:
NA
Distribution:
Northern Australia and New Guinea
Habitat:
Monsoonal rainforest, near creeks and rivers during the dry season. During the wet season they retreat to higher going on hills and escarpments. They are particularly fond of new green grass shoots after a bush fire and will hide in thicker dense bushland during the day, venturing our to open plains at night.
Field Notes:
Mid-sized Macropod species with males reaching 27 kg and females 15 kg. They are sandy brown to red in colour. The underside of the body is lighter. Agile Wallabies have a dark stripe between to ears to the eyes and a light coloured stripe on the cheak. They also have a distinctive light stripe on the thighs. The margins of the ears and the tail tip are black.
More Information
Images By Blake - July 2011 - Location: Australia Zoo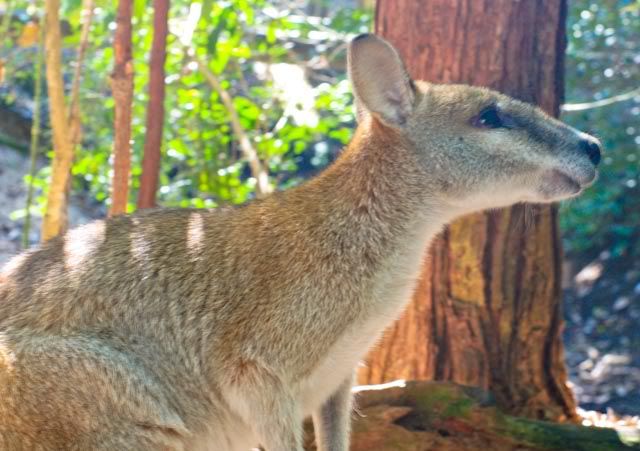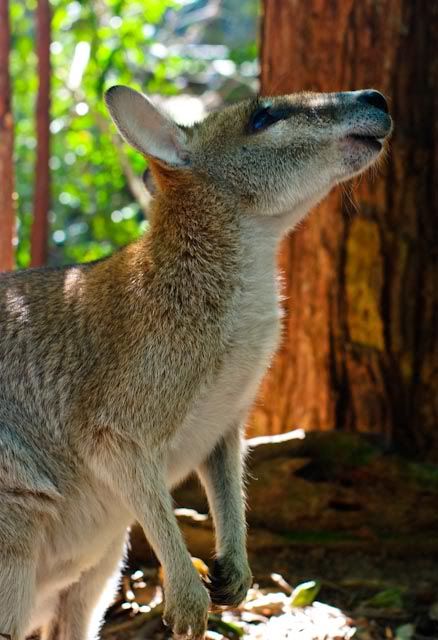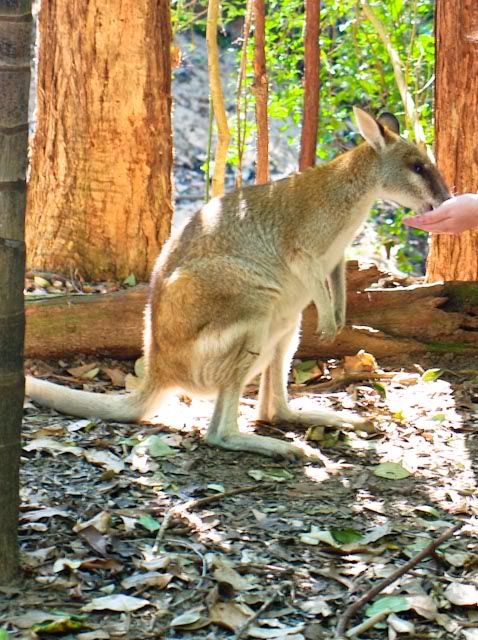 Last edited: