Joined

Nov 29, 2011
Messages

1,624
Reaction score

1
Well in my on going quest to get my kit just right I found the new USMC pack a few weeks ago. I jagged a bargain on evilbay US & my US forwarding service came in handy once again.
It just arrived!!!
I'm surprised how comfortable & flexible the DEI frame is & the straps are pretty good too, a million times better than the old Alice pack frame set up I had when I was still in, I wish I had this back then. The finish & quality is very good.
I have found a few minor downsides though I'm yet to field test
Weight: The frame is quite heavy & has total weight of 4-5kg for pack, frame & 4 pouches
Internal finish: Great on the outside but the waterproof coating is slightly rough on the inside, minor point but worth mentioning
Size: At 80 odd litres it's big, however it cinches down very well
Lower side pockets: They are nice & big but I find it quite difficult to get the canteens back in them while wearing. Maybe I just need more practice or my arms are too short. I might look in to getting some molle sewn on to the hip belt wings to place pouches so they can be reached easier
Here are some pics. If you want to see more check out my previous listing which has several pics I grabbed off the net.
I loaded up with everything I needed to head for the hills including 5L of water & 4 rat packs (bulk & weight 1kg each) to simulate 6-8 days of food.
Front of pack loaded & cinched. The lid is over sized which helps cover & compress the load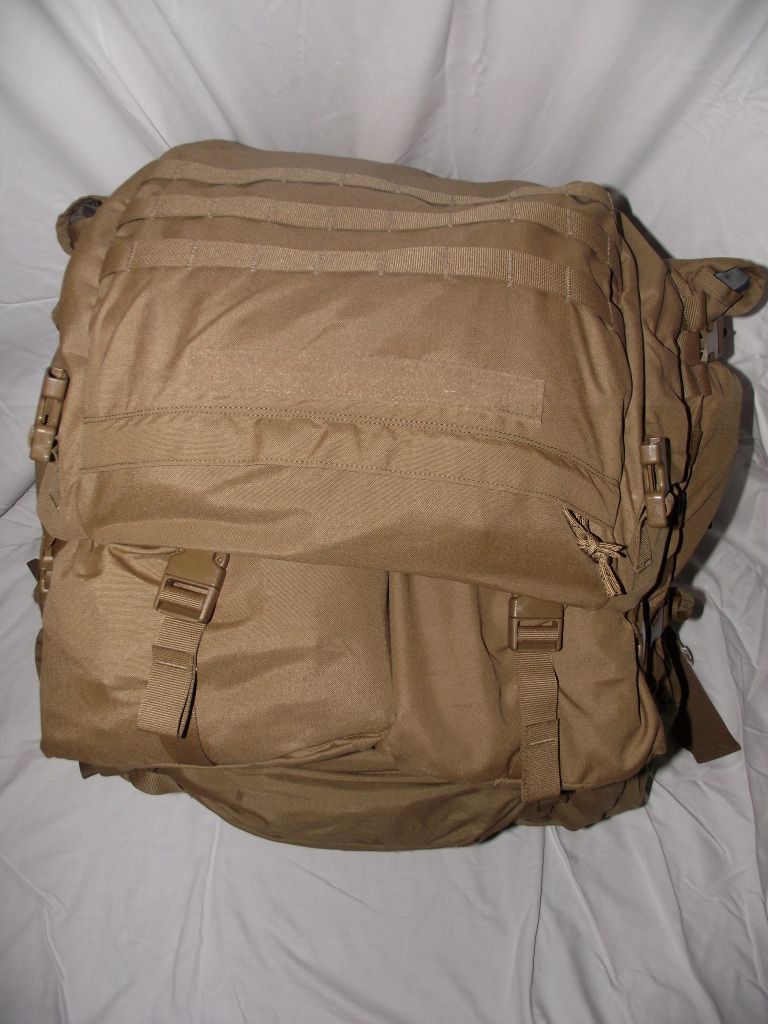 Front of pack & sustainment pouches with lid open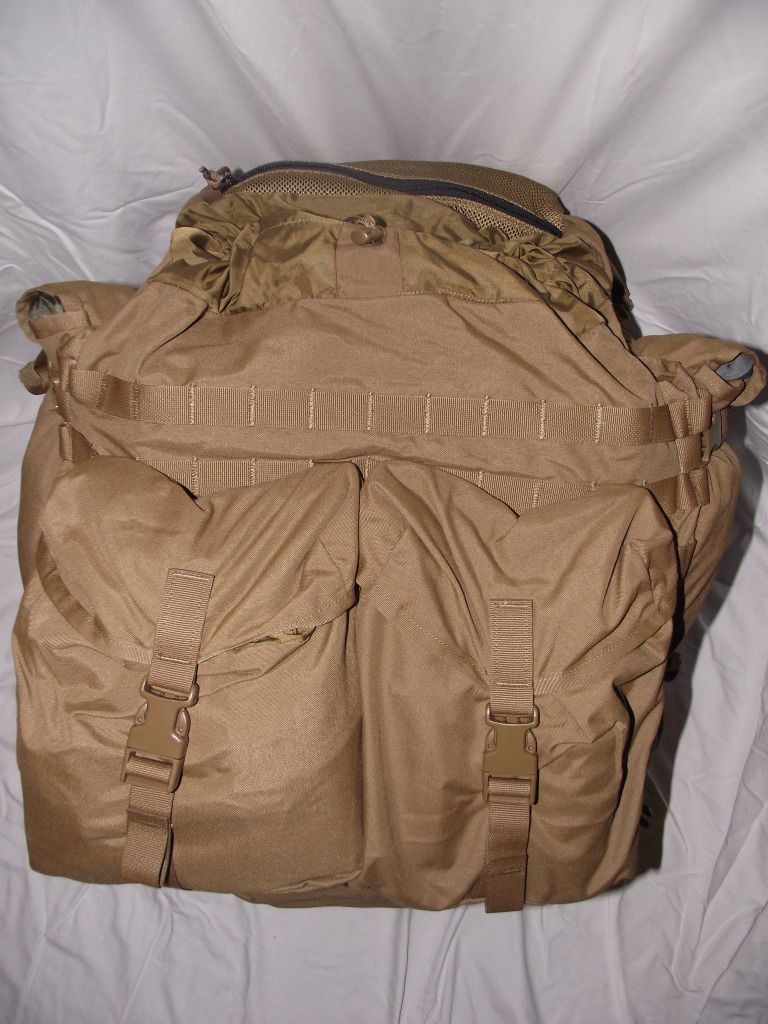 Inside of lid. Mesh pocket can be accessed on the underside & outside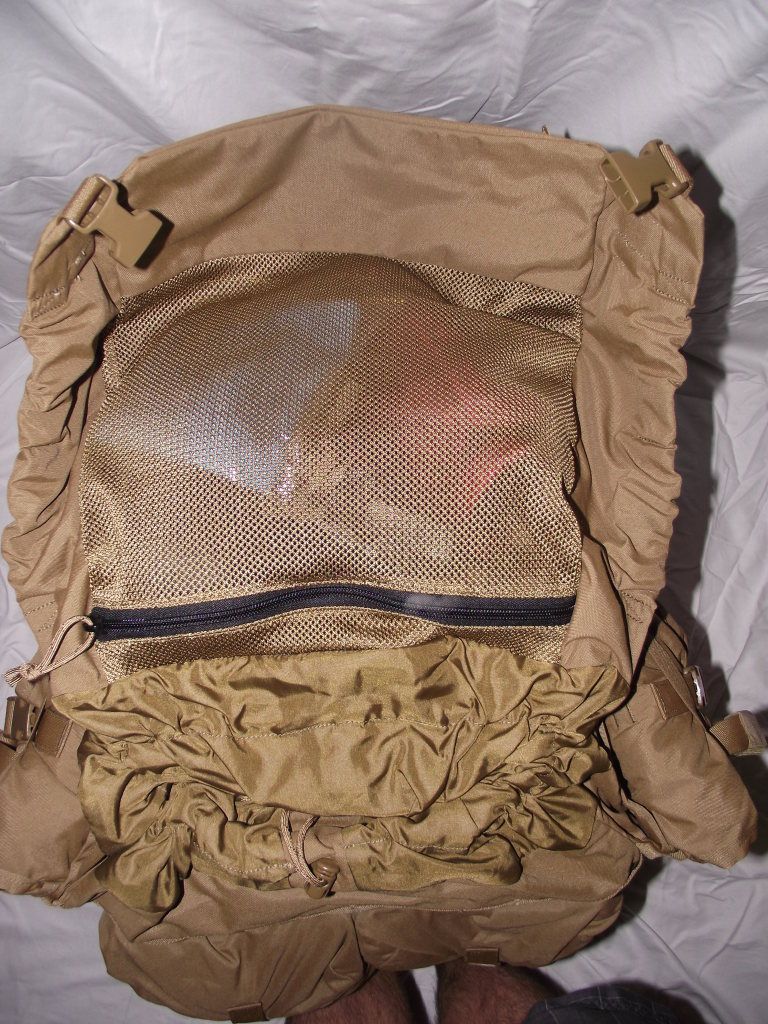 Top compartment with internal load compression strap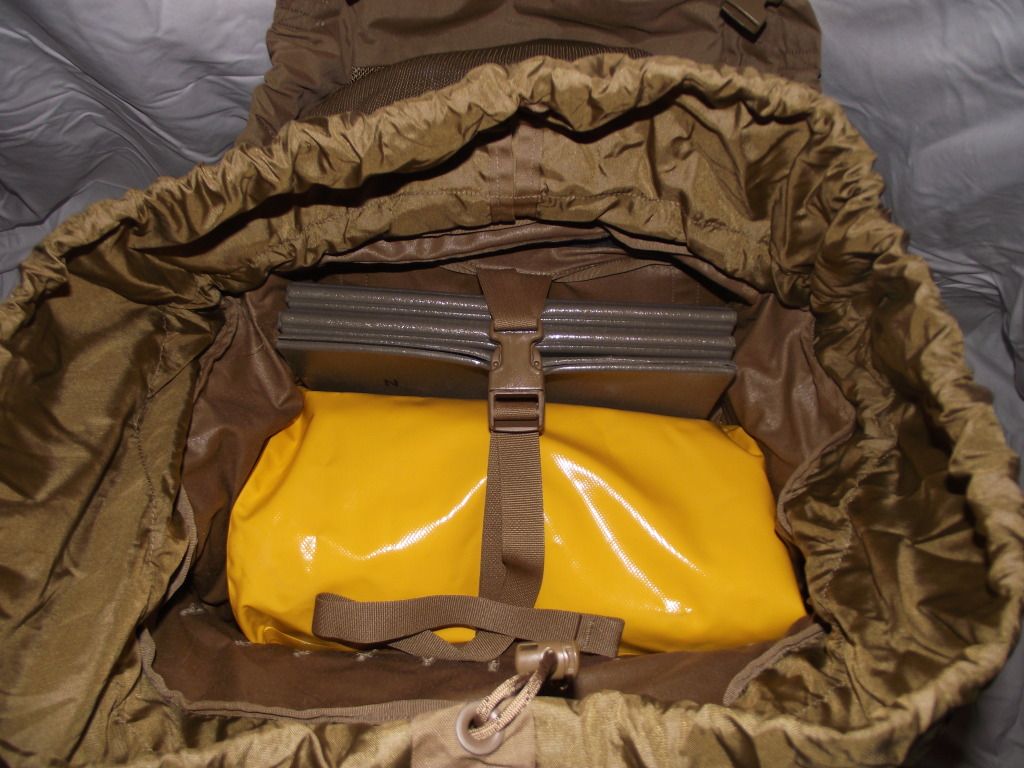 Lower sleeping kit compartment with internal load compression strap
Lower sleeping kit compartment can be opened right up
Waist belt & straps. The waist best is fastened by pulling the straps forward which makes it heaps easier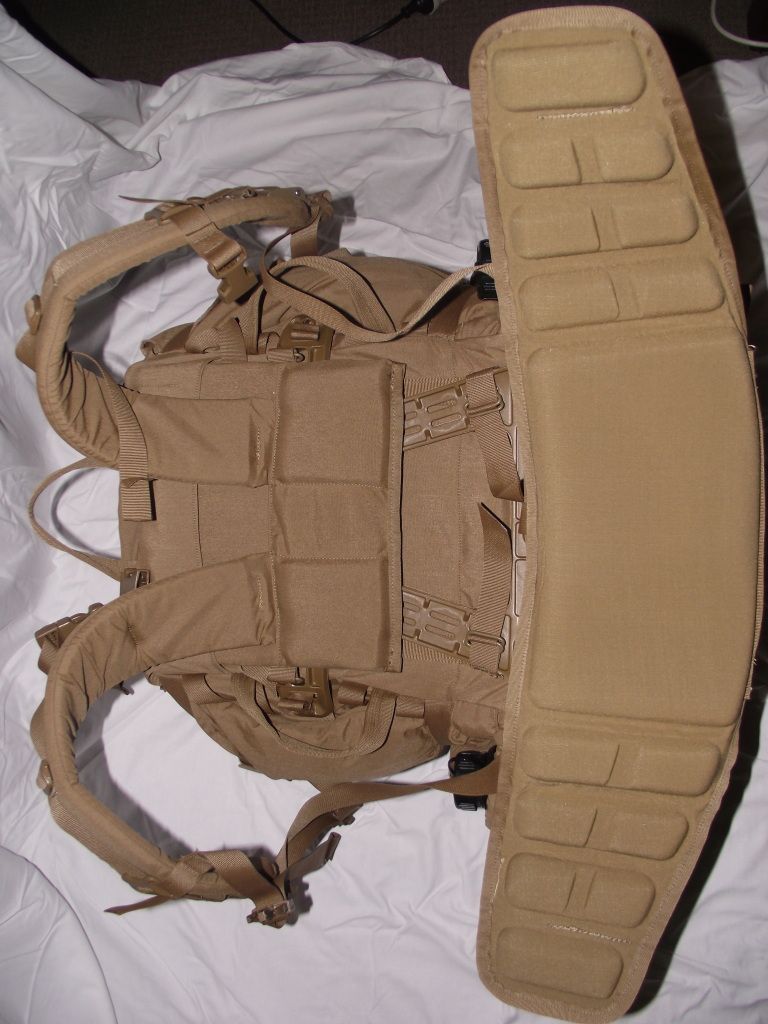 Wearing rear view. I'm 172cm, 5'9" & about 87cm, 34" waist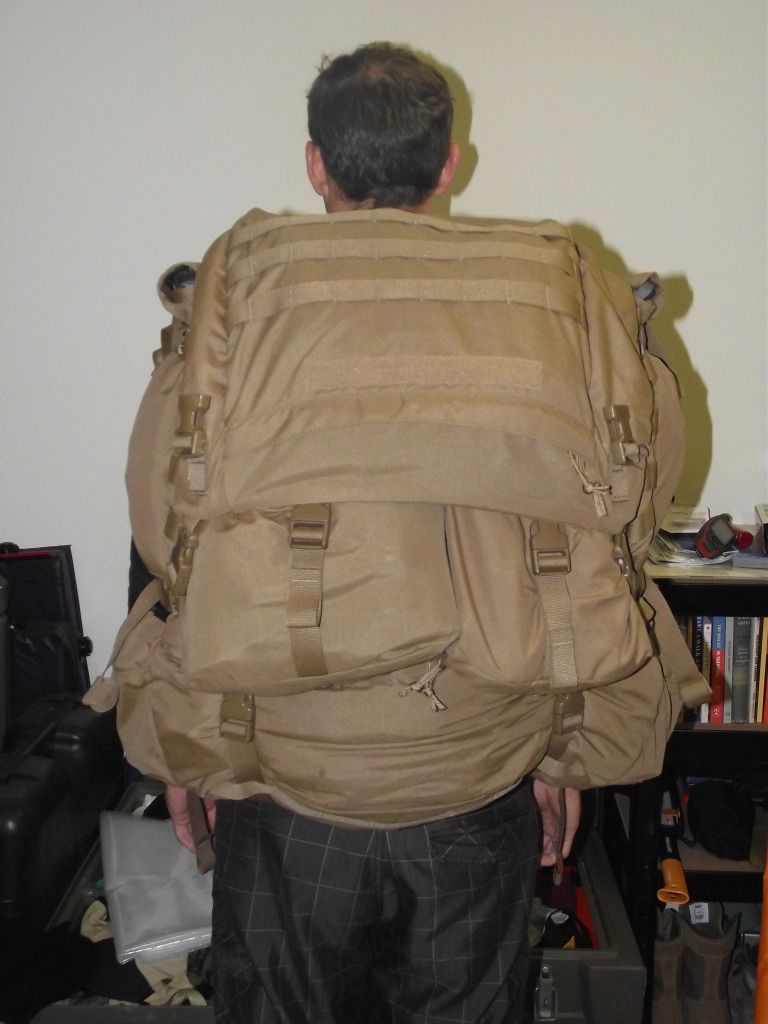 Wearing side view
Wearing front view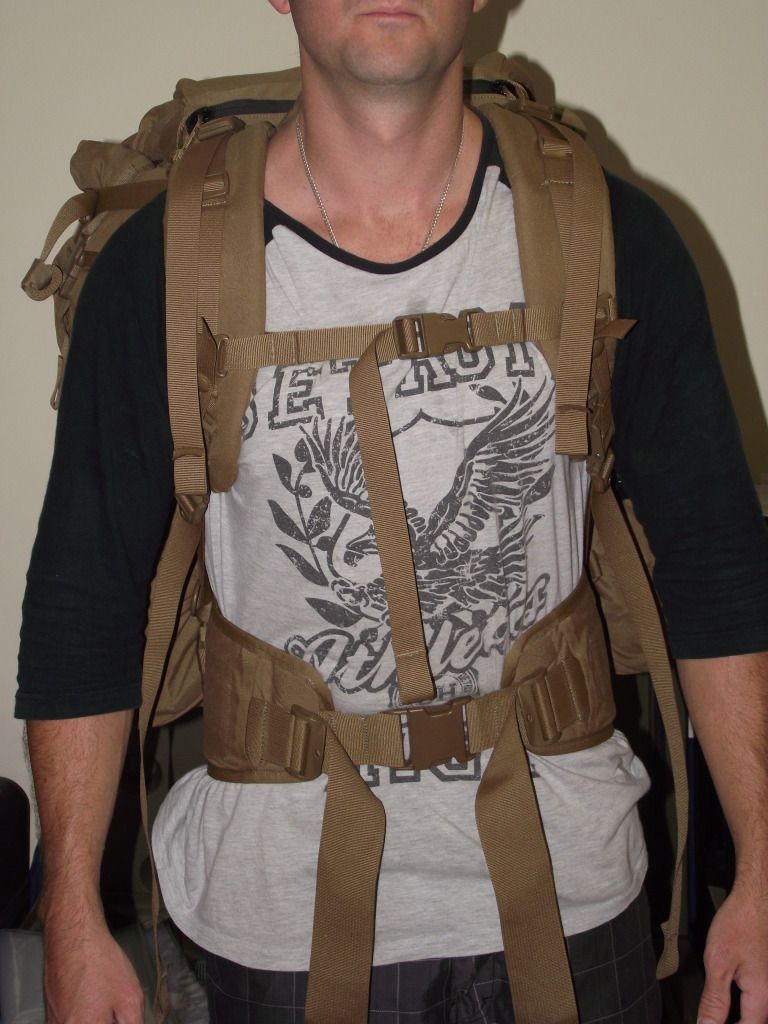 Once I field test it I'll give post an update. I'll be taking this on my upcoming GC walk.
Last edited: