I was issued jungle boots during the Vietnam War. They fit out of the box and I wore them for many years - until the steel shank came out of the sole.
I have used other boots since, but was never satisfied, so I bought a pair of Altama jungle boots. They are much heavier and the sole is much stiffer than the old pair I had. Wearing them casually was killing the skin around my ankles because the leather with the shoelace holes in it was digging into my skin. I lace them up only to normal shoe height and wore them like that for a while. They are much better now, and I think they are going to work out fine.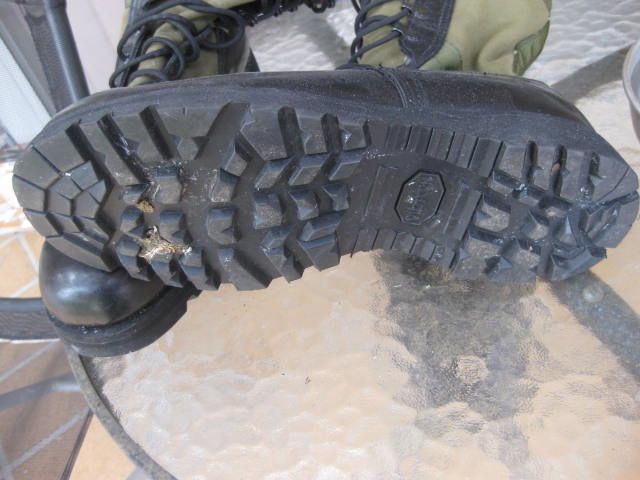 My new Altamas. 550 for laces.
My GP is a serious bush walker. He's climbing Kilimanjaro now. He uses Scarpas - I don't know which model. He reports that he needs good ankle support so that his feet don't slide down (banging his toes) on descents. He uses stiff soles because of toe arthritis. The stiff soles limit toe flexing.
My GP also agrees with my son (who's out climbing mountains in the U.S. Cascade Range just now) in that the heavier your load, the more heavy duty boots are required.
I like Smartwool socks and always carry moleskin. If you feel a hot spot, moleskin will stop a blister from forming.
I disagree with the low cut shoe theory. Years ago I was running 40-50 miles a week and badly turned an ankle.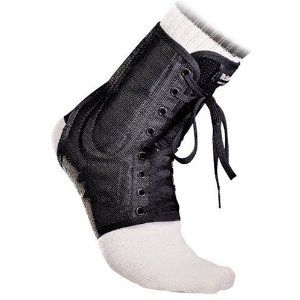 I had to wear a brace like this for several years when running or hunting. Where I hunt (Eastern Oregon) there is a fair amount of shale and rough volcanic ground. Ankle support is a must.