Joined

May 16, 2013
Messages

31
Reaction score

1
I have looked at some easy to carry firelighters, things that are easy to put in your wallet. I trialled a few different things starting with standard hospital alco wipes, you know the things nurses use before they stick you with a needle. Well they were a disaster. They do flame but only after they are hit with a cigarette lighter and they don't last long.
The next things i tried were adhesive removal wipes by Conva-care, and skin-prep by Smith and nephew. The skin prep is used in hospitals prior to putting adhesive dressings on as it enhances the sticking power. Both of these are the same size as an alco wipe.
Happy to say that both of these worked really well when sparked with a ferro rod, with the skin-prep working the best and producing a usable flame for over 50 secs. I have added some to my wallet and fire kit.
this is what i am talking about with the skin prep packet back and front on the top row. You will notice the poor performing alco wipe
Skin prep is on the left, adhesive remover on the right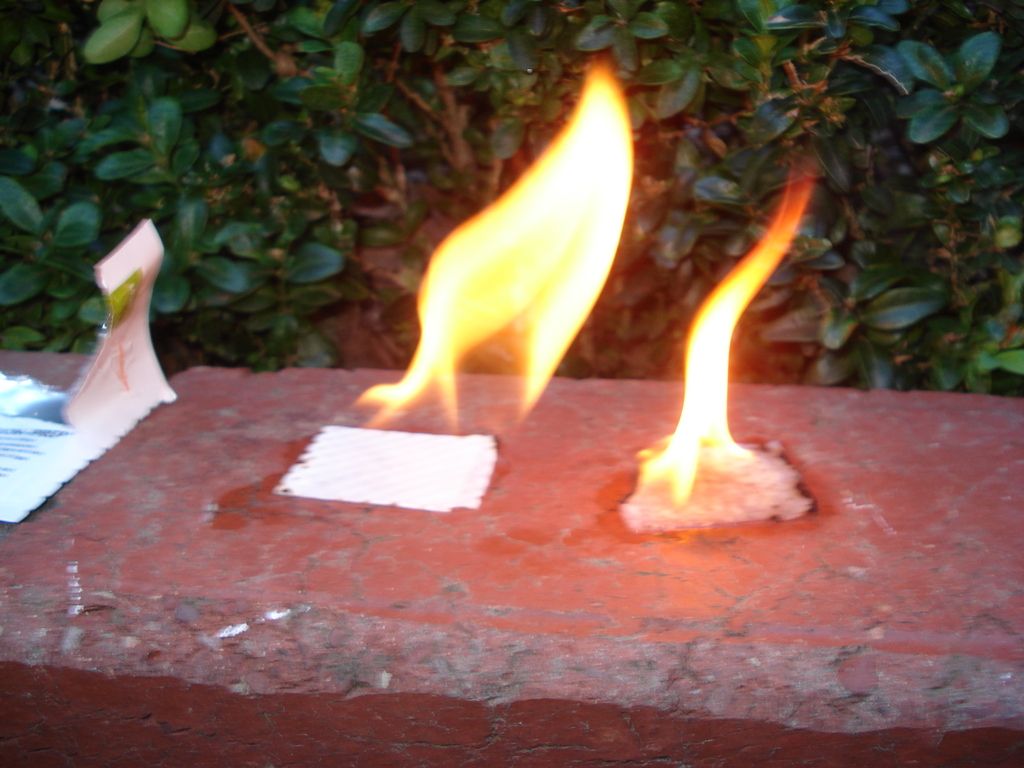 Esee firerod and skin prep at 20 seconds

[/URL[URL=http://s894.photobucket.com/user/Rabbitguts/media/geocaching/geocaching%202/survival/DSC03483.jpg.html]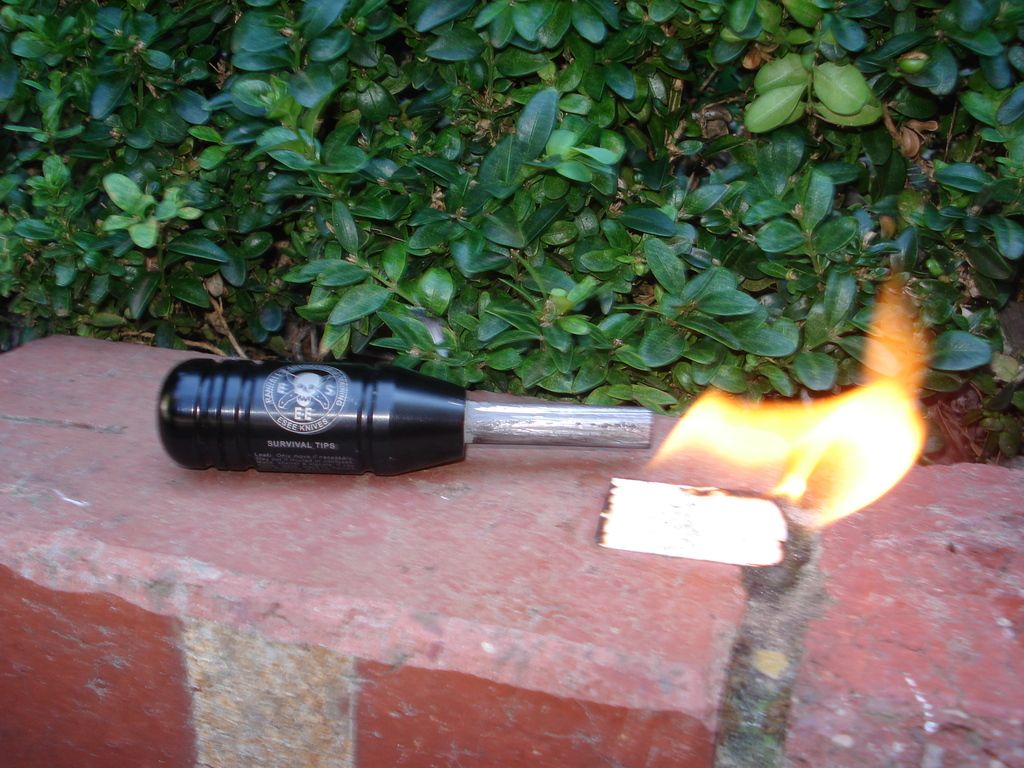 Just thought i would share my observations.
rabbitguts