Nest In the Hills
Staff member
Administrator
Joined

May 2, 2011
Messages

3,655
Reaction score

247
Location
Here is an easy bush casserole that we make. I think the recipe came from a Ray Mears episode but im not sure. Ive been making it for a while now as its a favorite. I only ever make it when we are 4WDing as I have the camp ovens but you can probably adapt it to a hiking setup easy enough. Sorry i don't have measurements either. Its not that important with this dish.
You can use this with with any red meat. Roo, Venison, Beef. Here we are using lamb.
Take your bone offcuts and chuck them in a camp oven. Pour in some water and get it on the heat to make your stock. I give the stock about an hour to 45 minute head start before I do the rest.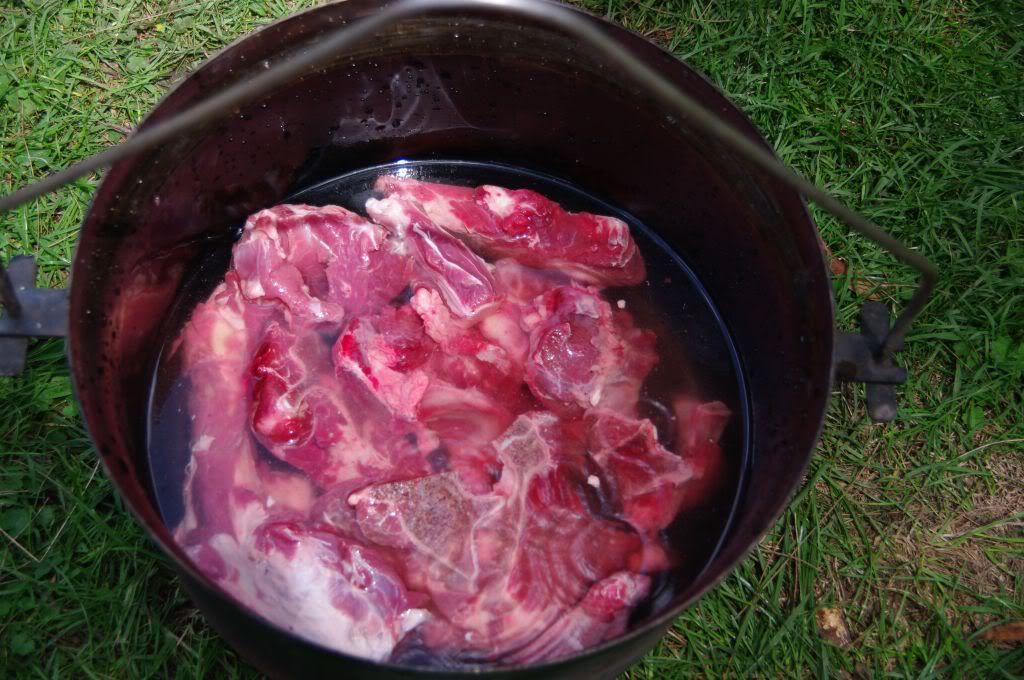 Cut your meat up into chunks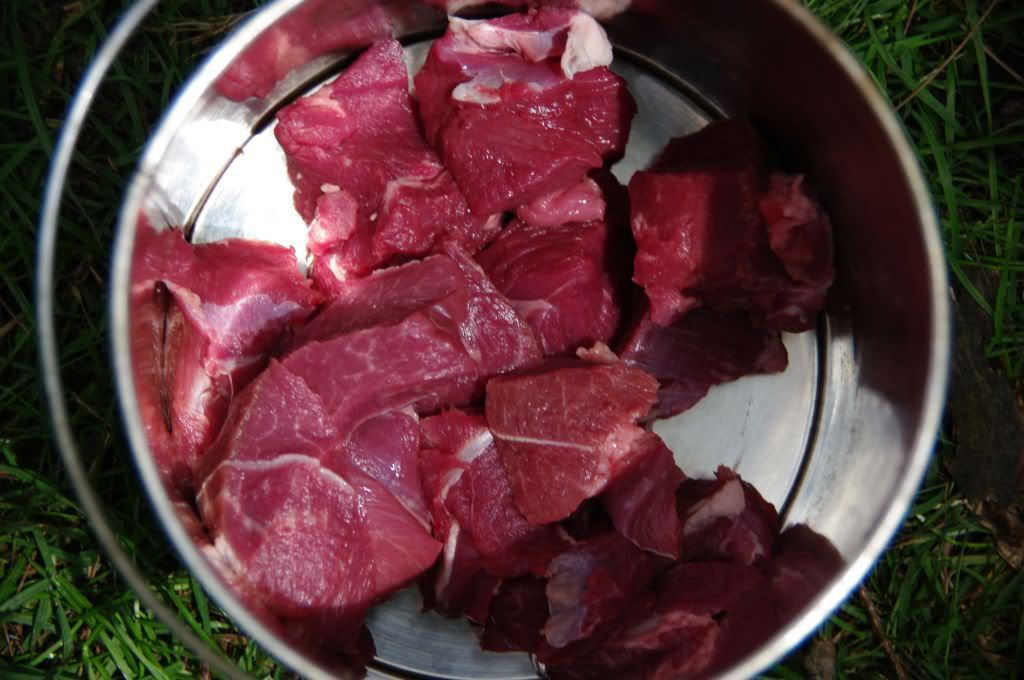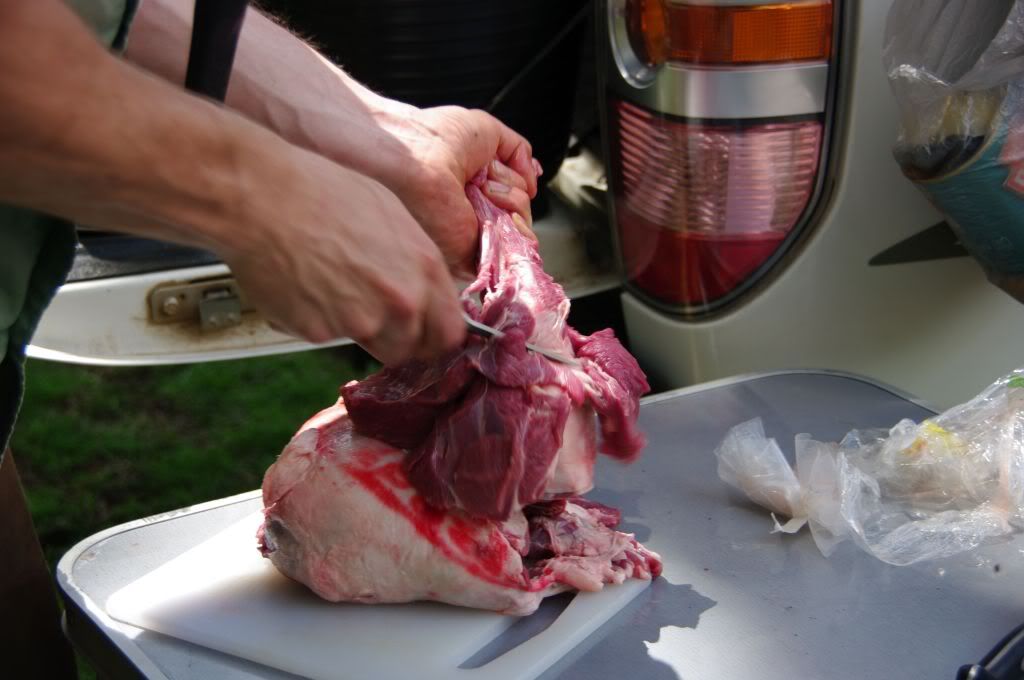 Chop up some celery, carrot and grab a handful of thyme, throw it into a billy with a bottle of red wine and let it sit for a while. We didn't have any red wine when I made this batch but I went searching through the car and found a bottle of port under the passenger seat so I put half a bottle of that in, which was probably better than red wine for taste in the end.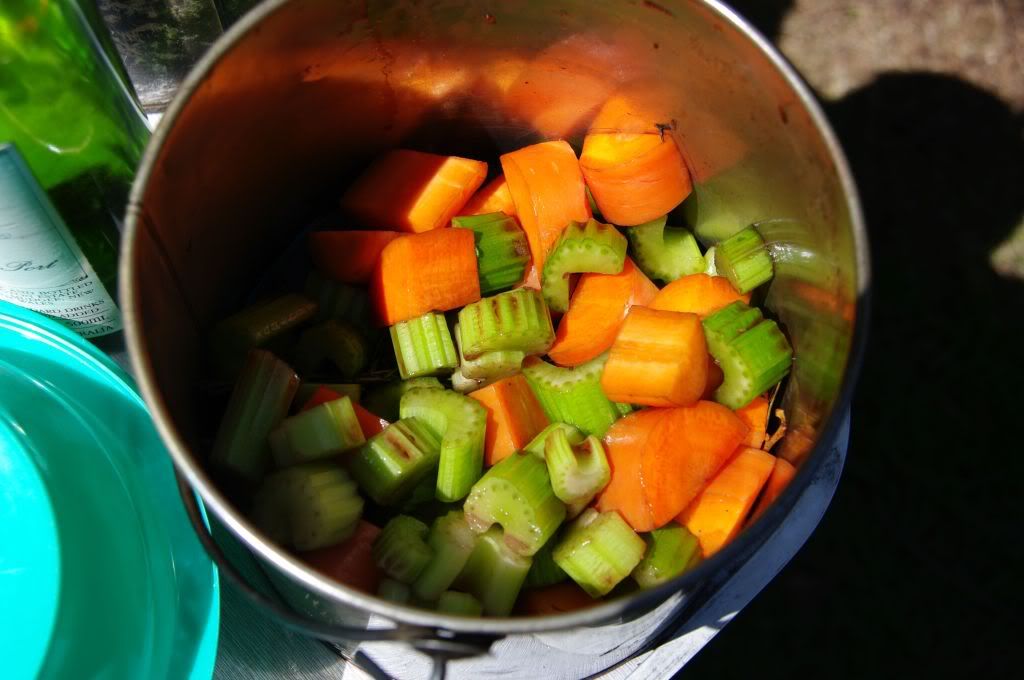 Brown your meat of and then add a friendly amount of chopped garlic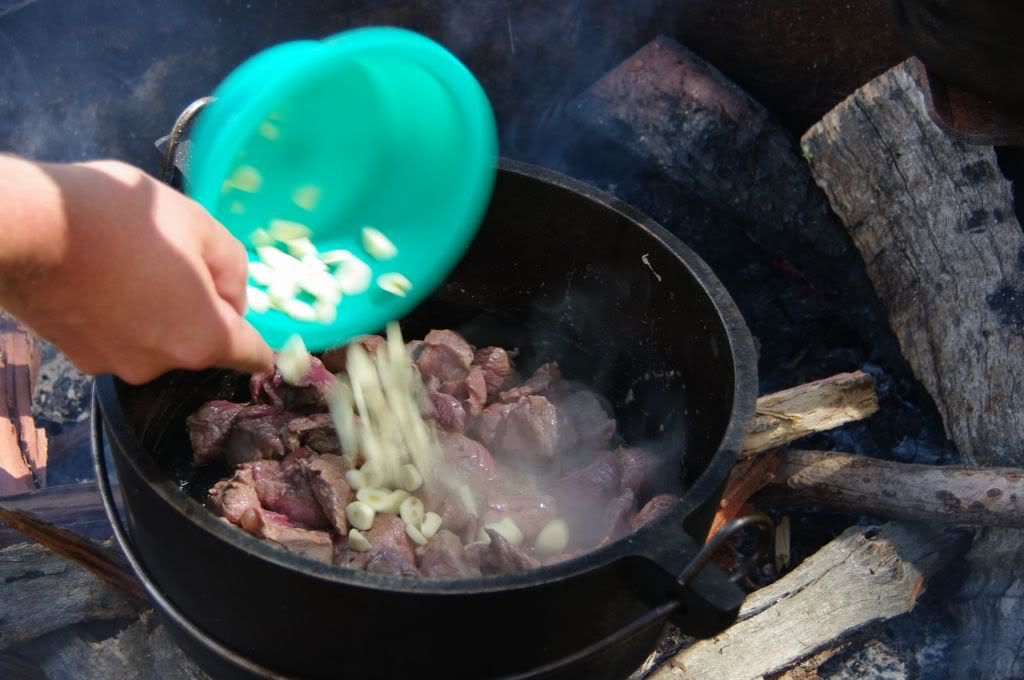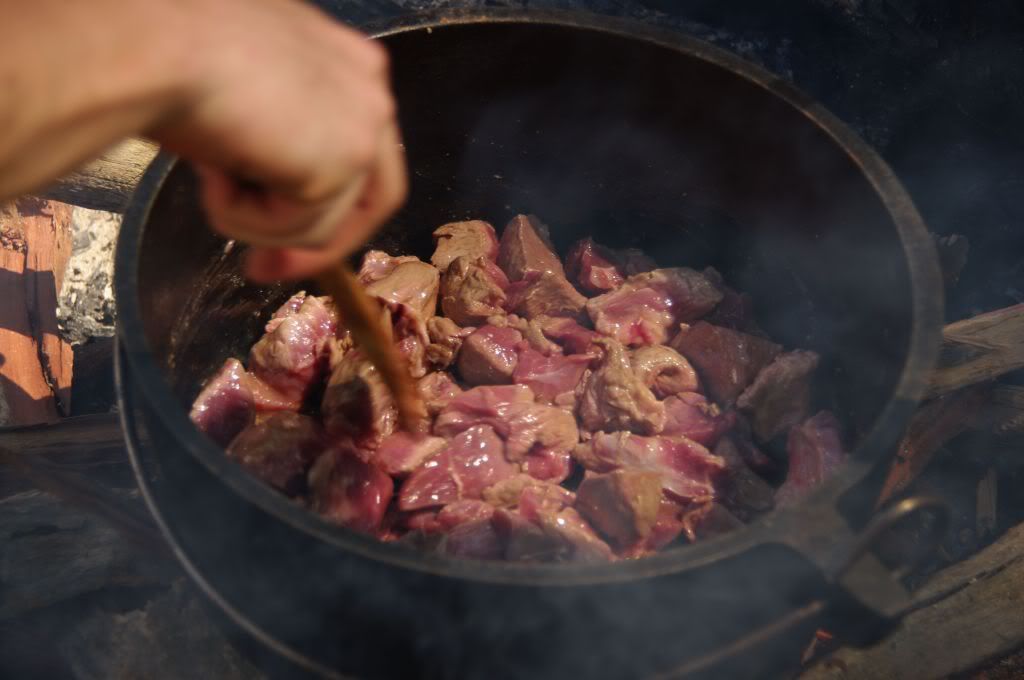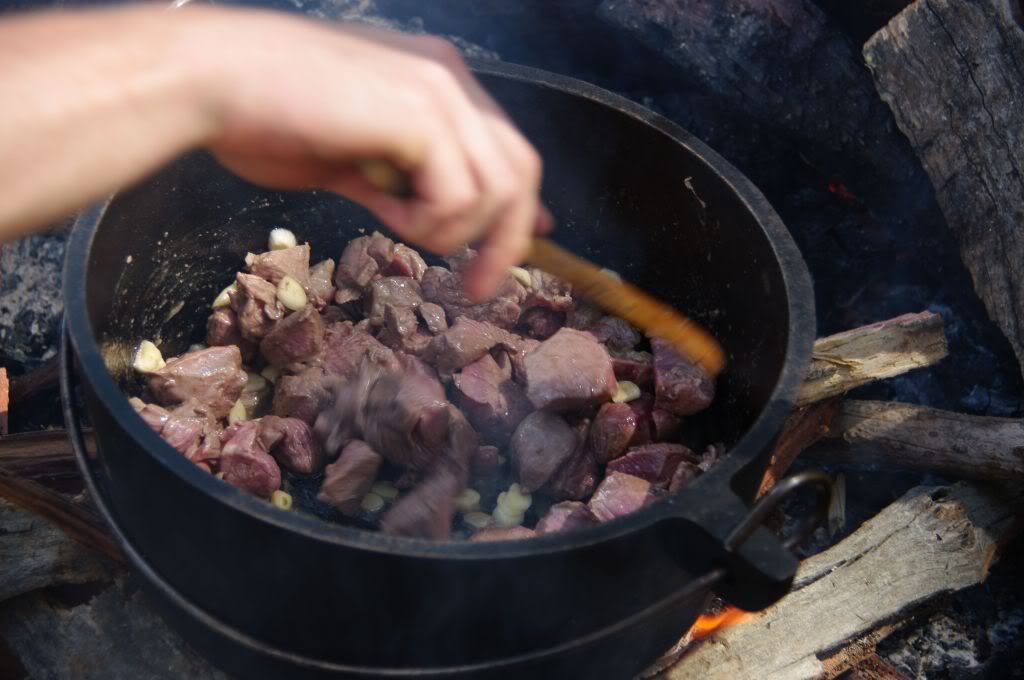 Once that is looking sweet add your wine, thyme and veggies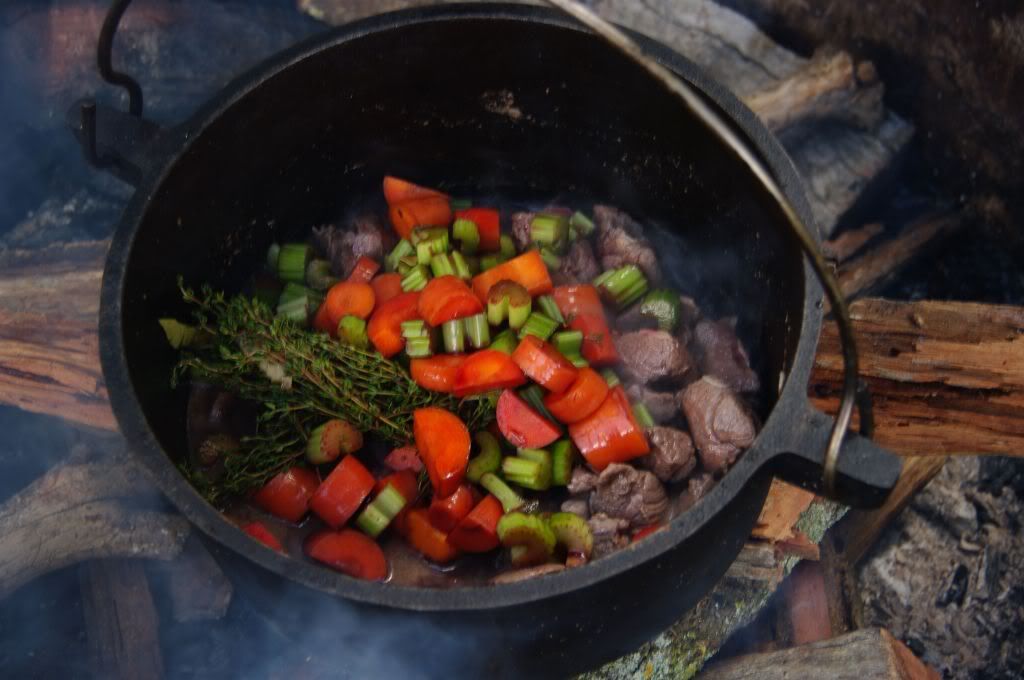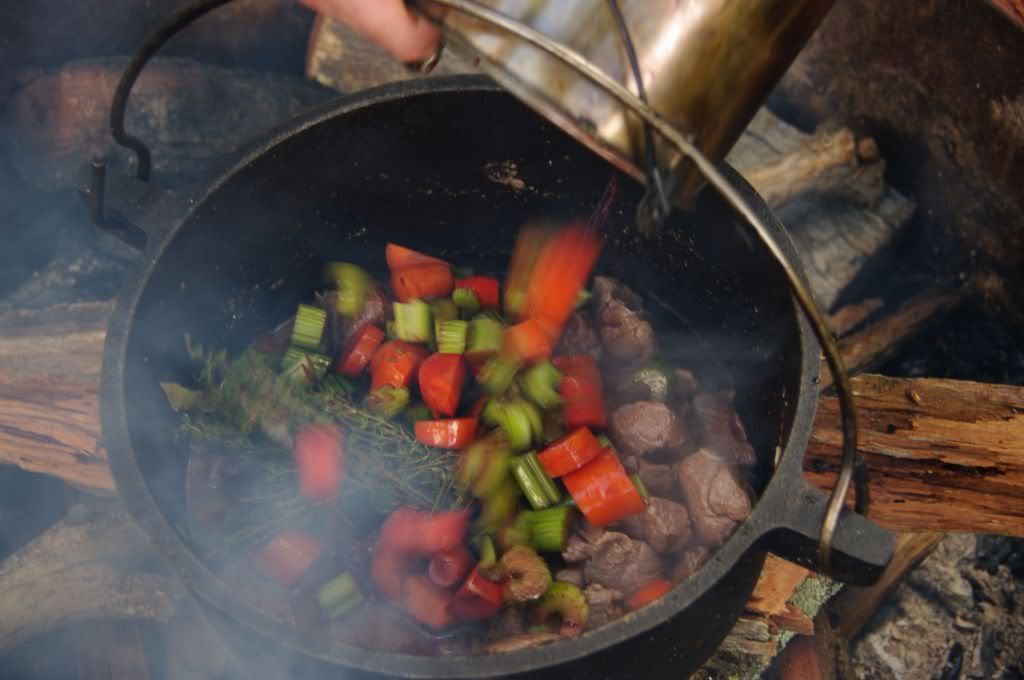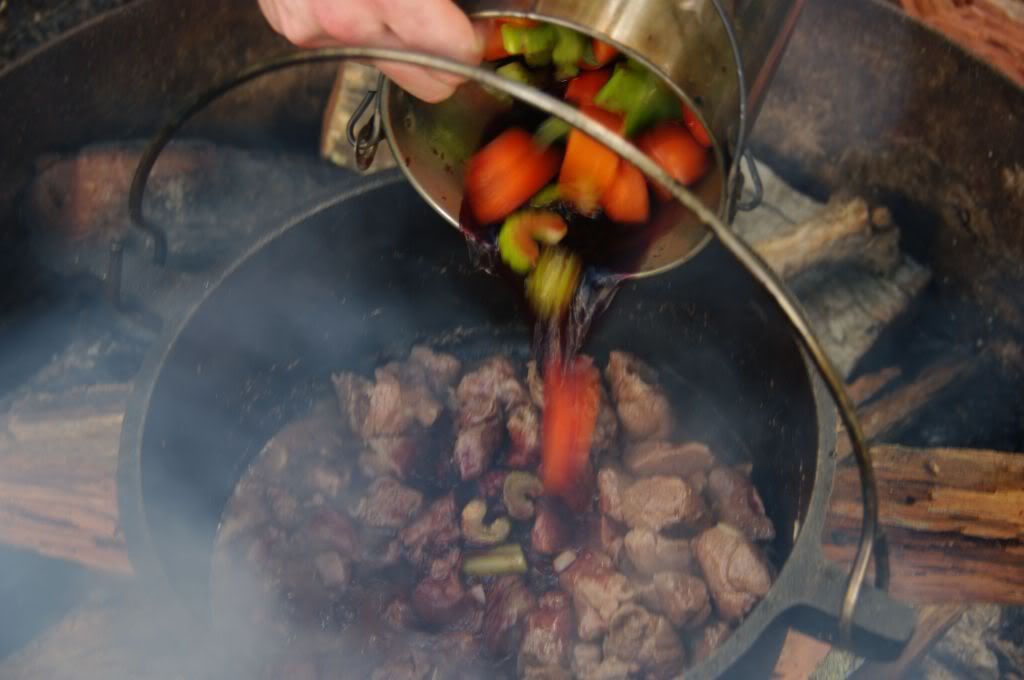 And then your stock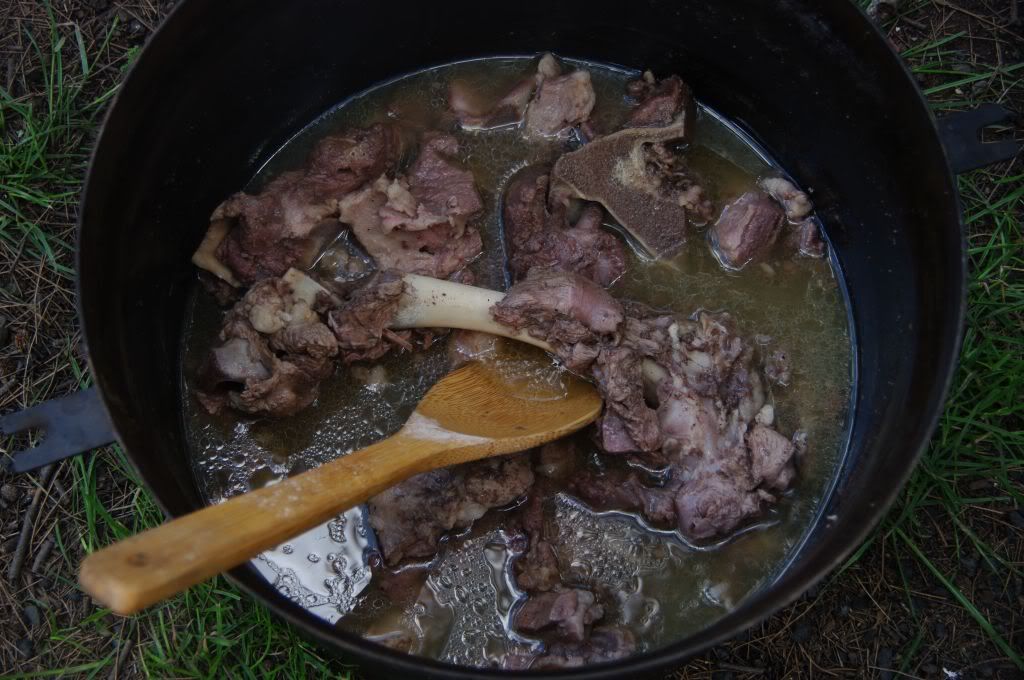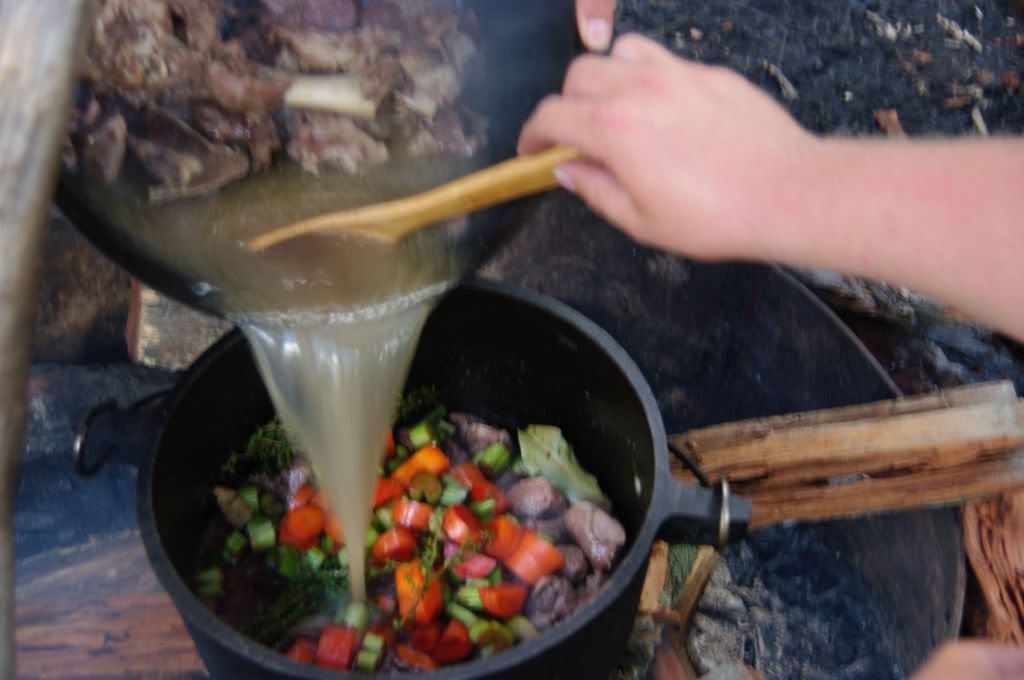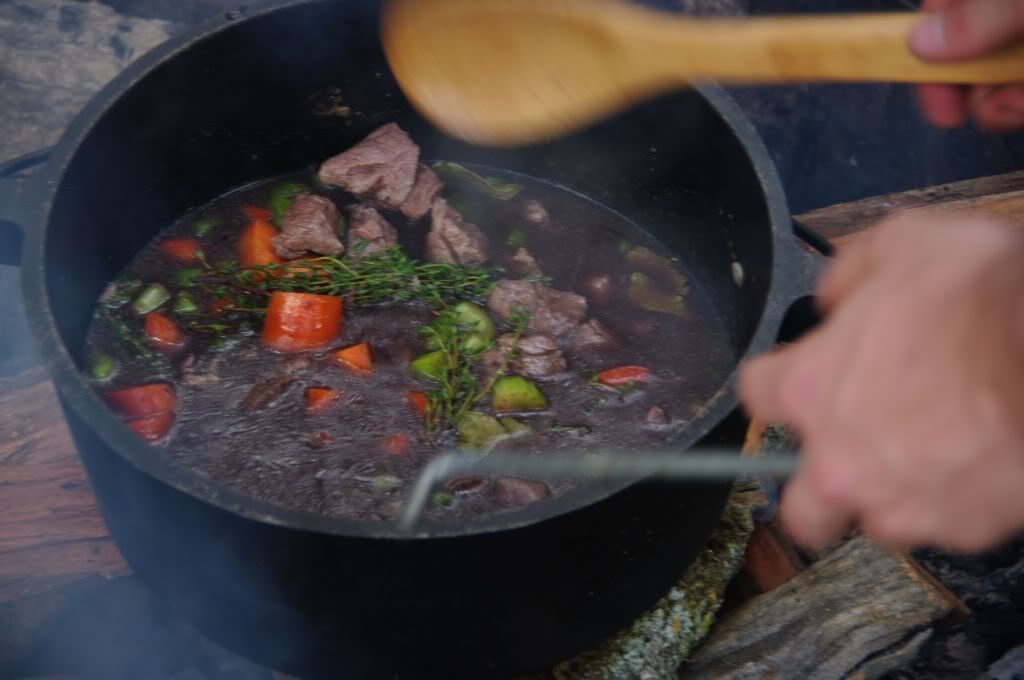 Then simmer away for about 3-4 hours or until all the liquid has reduced and the meat is tender, It should just fall apart when you pinch it.. Knock up a tripod with a hook from some wire to hold the oven above the flames otherwise you will boil over or burn something.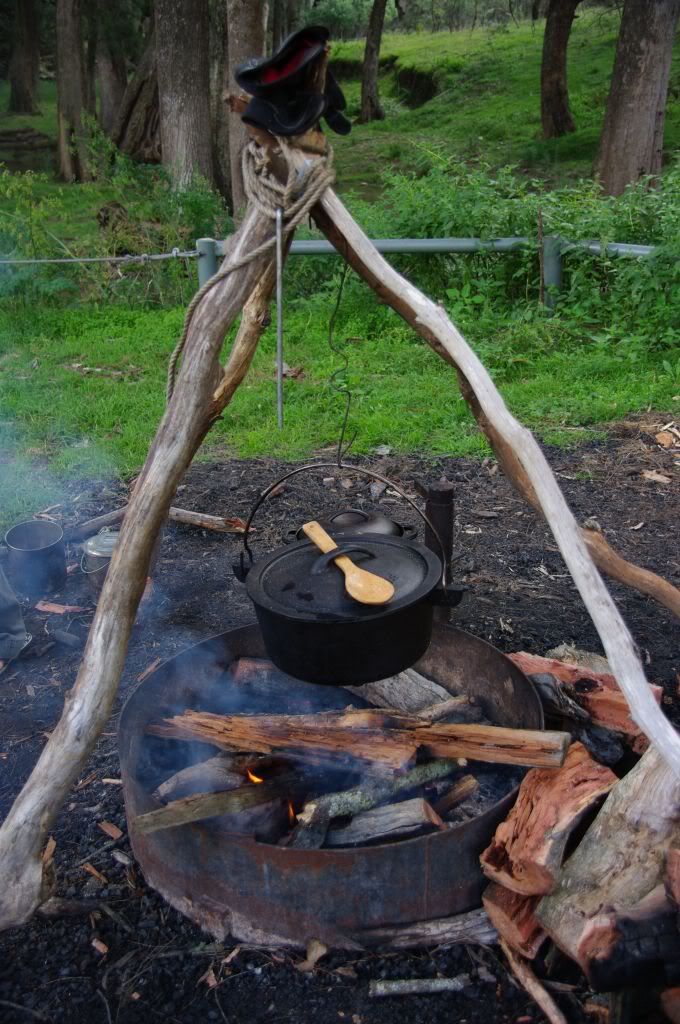 Grubs up... Enjoy. It tastes the goods.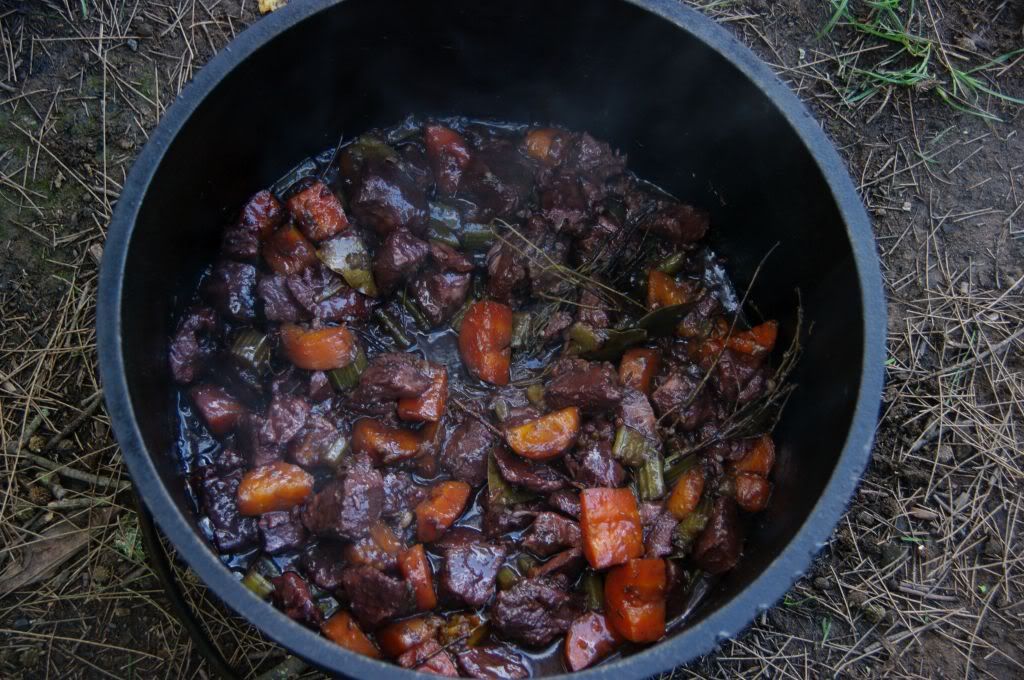 Last edited: