2017 is going to be full of changes for me, we're in the process of selling our house with the intention of packing up and moving to Queensland (Sunshine Coast region) in the coming months.
My wife and I, two kids (3yo and 10 month old) and our two dogs will be driving over in our dual cab ute and getting our other car + furniture etc freighted over. I'm really looking forward to the drive as I haven't done it before and look forward to seeing some new scenery and towns along the way.
I'm in the planning phase at the moment and looking for any advice for those that may have done the same or similar trip in the past?
Best places to stop along the Nullarbor (roadhouses, scenic photos etc)?
Tips for driving long distances with young kids?
Tips for traveling with dogs?
Suggested routes from SA to Sunshine Coast QLD?
Any other general advice or suggestions?
A very preliminary route is shown below, hopefully we'll have up to two weeks to do the journey if we decide to stop a few nights extra here or there.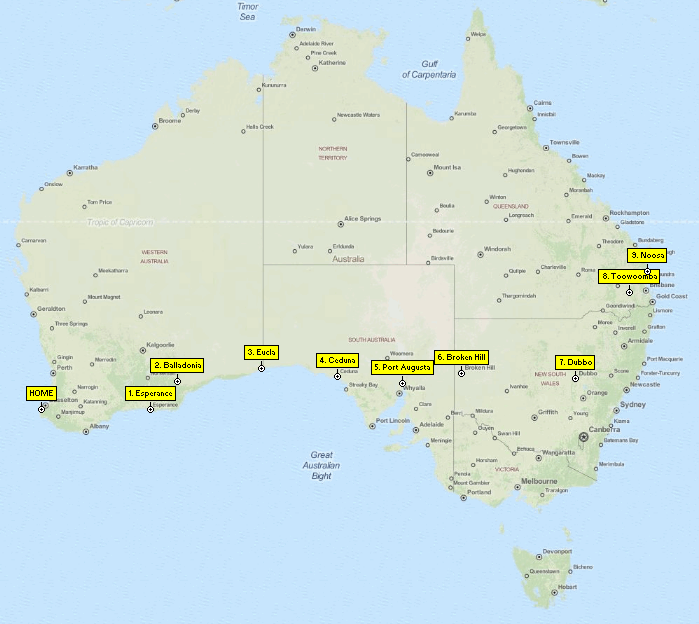 Appreciate your input!