Alexander Pearce
Archivist
Joined

Sep 6, 2011
Messages

1,818
Reaction score

235
Scientific Name:
Danaus chrysippus ssp. petilia
Common Name(s):
Wanderer
Other Names:
Monarch, Milkweed Butterfly (generic)
Class:
Insecta
Order:
Lepidoptera
Family:
Nymphalidae
Tribe:
Danaini
Genus:
Danaus
Species:
D. plexippus
Distribution:
Worldwide
Habitat:
Most habitats, where milkweed hosts grow. Migratory.
Field Notes:
~90mm wingspan. Dark spots (two, enlargements of the wind vein, not eyespots) on hindwing of males only. It is orange-brown, with black veins and a black and white spotted band all
around the wing margins. Heads black with white spots. Caterpilars feed on milkweed plants. Caterpillers blac yellow and white banded. A recent arrival in Australia (1880's).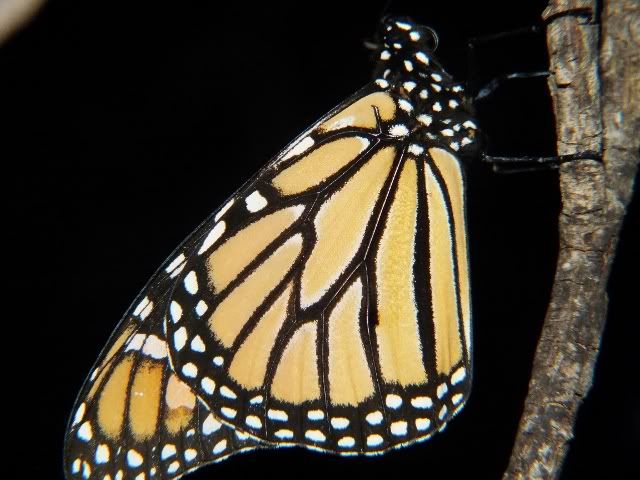 resting at night.