Alexander Pearce
Archivist
Joined

Sep 6, 2011
Messages

1,818
Reaction score

235
Scientific Name:
Cyrtophora hirta
Other Names:
dome spider.
Class:
Arachnida
Order:
Araneae
Sub-Order:
Araneamorphae
Family:
Araneidae (orb weavers)
Subfamily:
Cyrtophorinae
Genus:
Cyrtophora
Distribution:
Most mainland states and PNG, not yet recorded from WA or Tas..
Habitat:
Open woodlands and eucalypt forest.
Field Notes:
Common in areas with low bushes. Webs between low shrubs or in sparsely leafed bushes. Spider makes a tent shaped shelter under its web, and a series of triplines under this. Spider sits at the middle f the tent, waiting for prey. Small areas may contain many small webs in spring, but survival of juvenile spiders is apparently low, and only a few webs enlarge by late summer. Waste is placed at the top of the tent dome. Bite is not recorded as producing serious illness. Males ~ 5mm, females 10 mm. Small spiders of other species are often found scavenging at the edges of the web.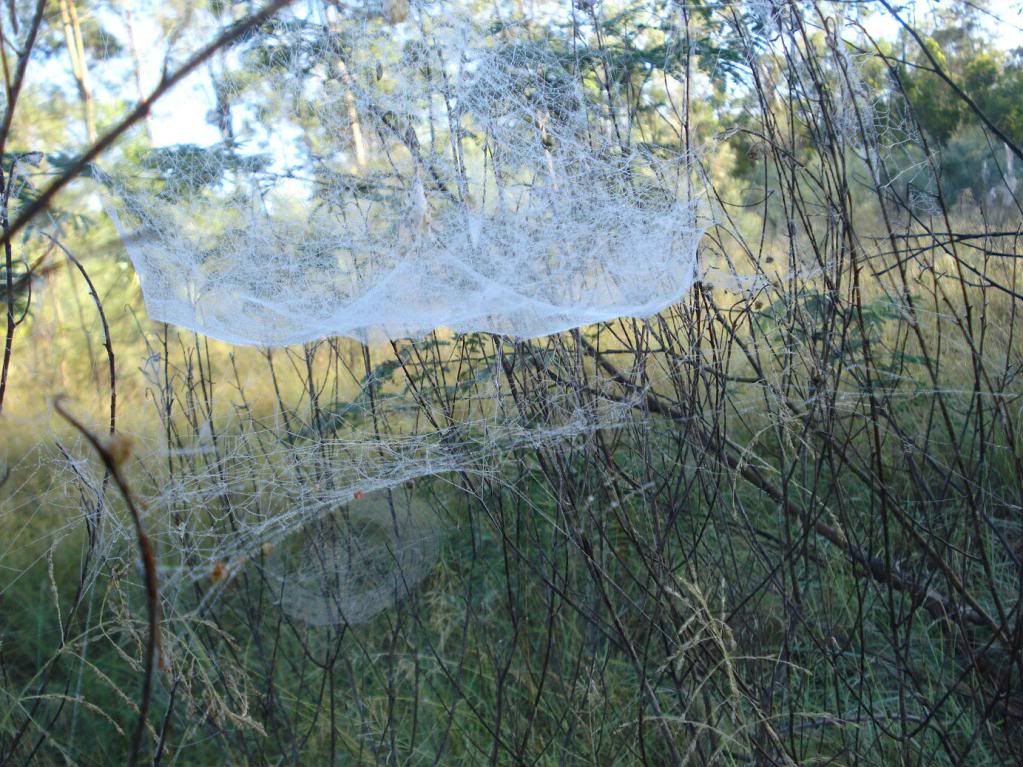 actual spider to follow.