Nest In the Hills
Staff member
Administrator
Joined

May 2, 2011
Messages

3,687
Reaction score

292
Location
Hey guys and girls,
I wanted to do a post on how I do my leather stamping and branding on the cheap. If you dont have access to a CNC machine it can be pretty expensive to get custom metal stamps for branding or embossing leather.
These guys
do a pretty good deal and offer some nice attachments like electric irons which would be pretty handy for branding leather because it does take a fair bit of practice to get the heat and timing right depending on the type of leather. However with a custom CNC'd peice like this your still looking upwards of $200 for just a single stamp without any bells and whistles.
What I decided to go with was a method called acid etching which is where a heat fused ink is fixed to a magnesium plate and chemicals are used to eat away the exposed metal to give you a raised design.
Not only is this alot cheaper but it also means you can have more than one design. Basically you send in a sheet of designs. In this case I sent a high quality PDF and vector file ((.ai) Illustrator). I used Le Prevo Leathers in the UK who offer this service:
http://www.leprevo.co.uk/embossing.htm
All up the cost was 57 pounds including postage. If you were really clever you could no doubt do this from home with the right setup.
This is what my design looked like for a 4" x 5" sheet. I was able to fit on a large amount of different designs and logos.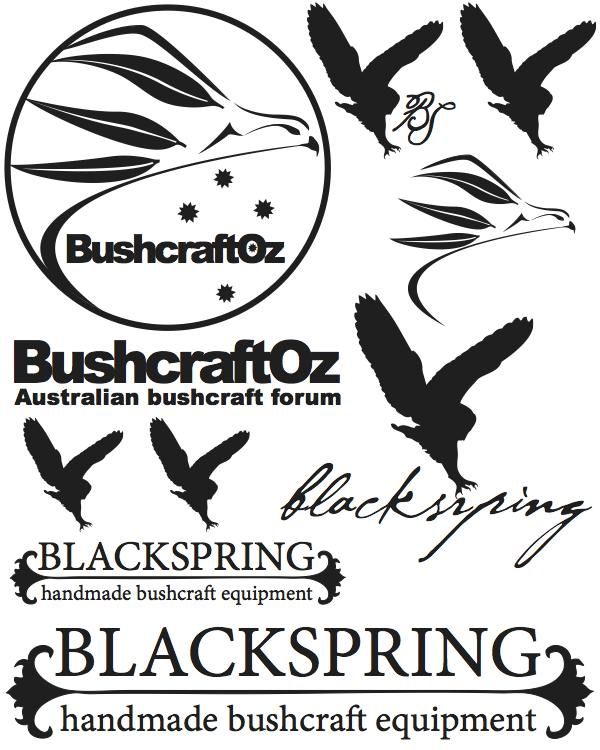 Here is what the plate looked like when delivered: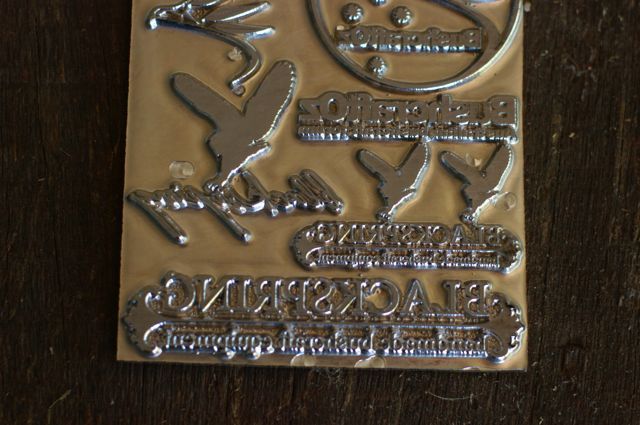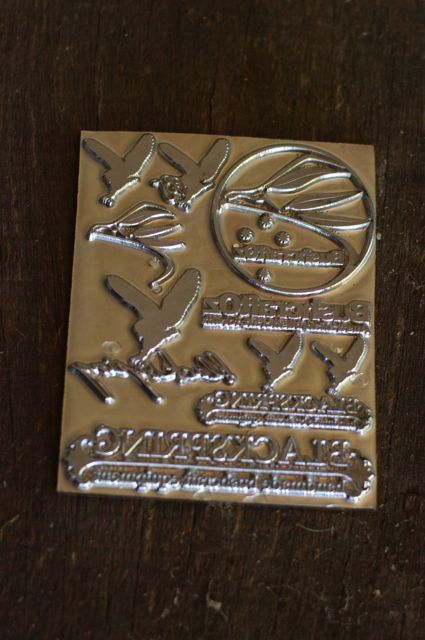 The other catch is you will need to cut these out yourself. If you try and squeeze alot into one plate like I did you will need to use alot of care cutting out your design. I used a bandsaw with a fine cutting blade and I wouldnt reccommend using any smaller spacing than I did. Mine was JUST enough and I was taking alot of care. Thankfully magnesium is a very soft metal so its easy enough to cut and cleanup on a disc sander.
After cutting I tidied the edge up a bit and made some wooden bases for embossing leather. This isn't necessary but it does help distribute the weight when tooling thick leather.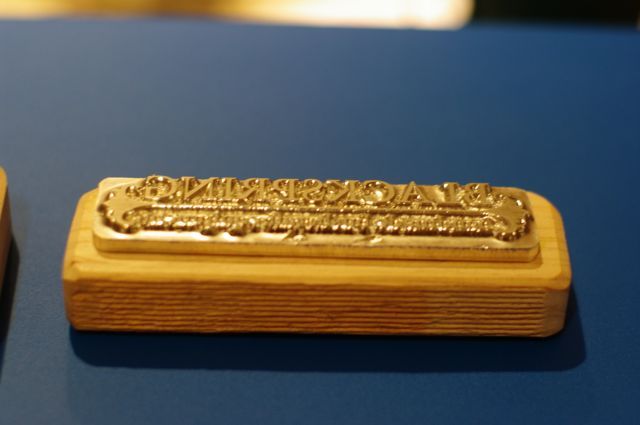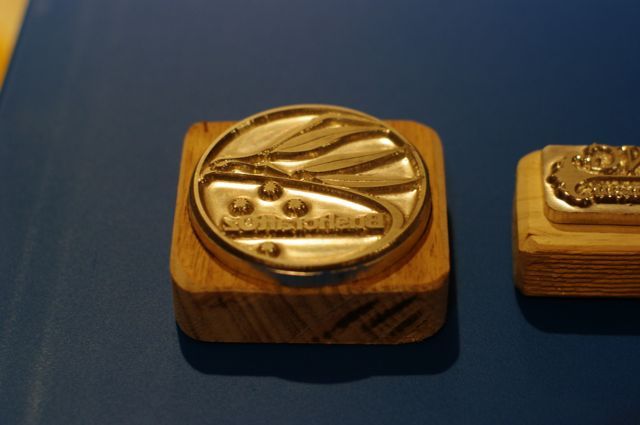 When tooling leather with a large stamp you are going to need alot of pressure. I tried all sorts of combinations of clamping and vices but if you want an even and deep embossing on your leather without any heartache then an arbor press will save you a ton of time. I use a 2 ton arbor press and honestly I wouldn't go any less I dont think even a 1 ton would cut it for the larger stamps. If you have very small stamps it would be fine.
Here is some examples of veg tan leather than has been stamped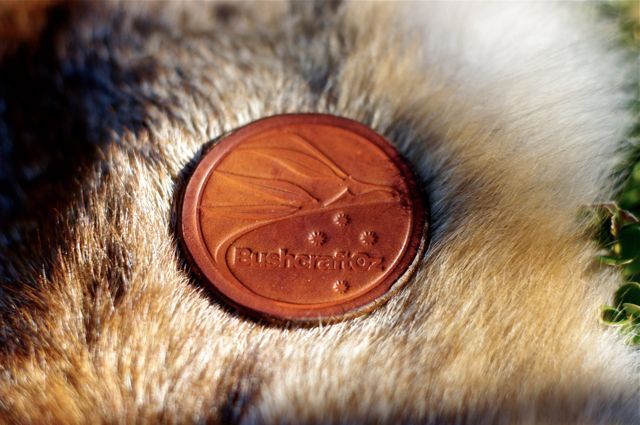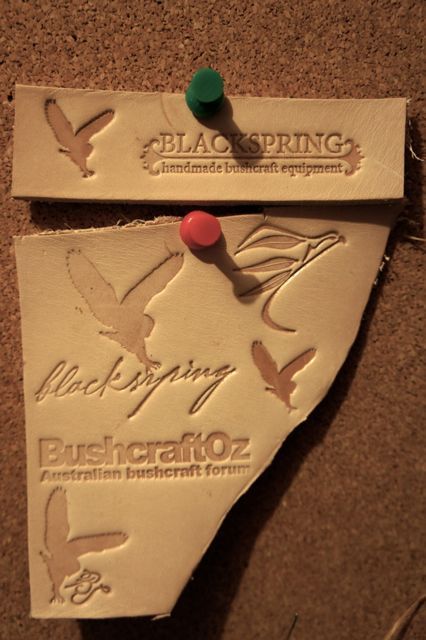 Branding leather with this method is doable although not really what it is designed for. Long term im looking at getting a professional CNCd stamp for this. I did a fair bit or research on heating magnesium before hand as I had flash backs of high school science burning magnesium strips. However when the magnesium is solid enough and without fine edges you shouldn't have any issues. It takes a fair bit of practice getting the right heat for various types of leather. Thick veg tanned leather isnt to bad but the really thin leather like I use for pouches is tough because it can "melt" and will pinch in the surrounding leather so you really need to go light on the branding with this method.
Here is a leather bushtucker "gathering" pouch I made recently with two branded logos, you can see I had trouble getting a really good brand on the BushcraftOz logo but it still turned out ok.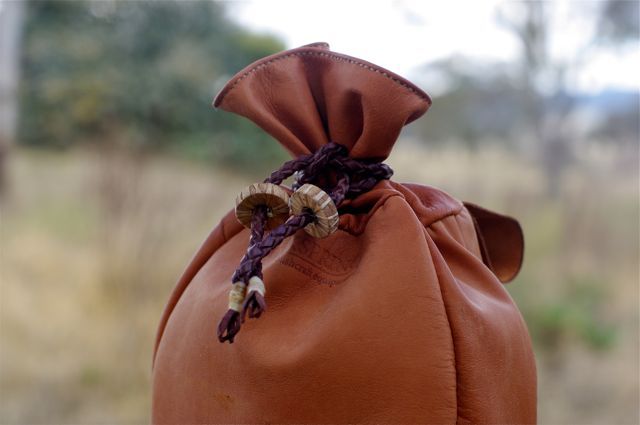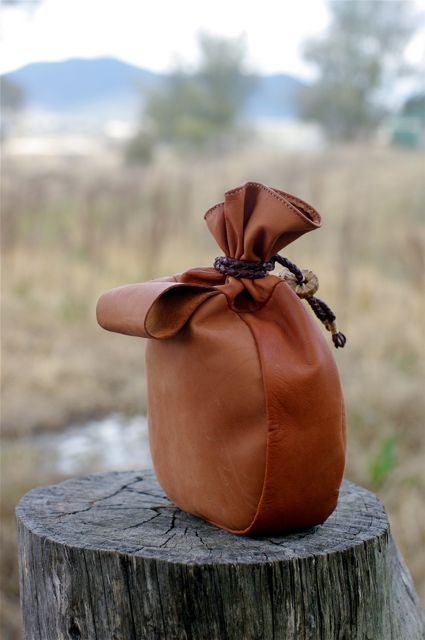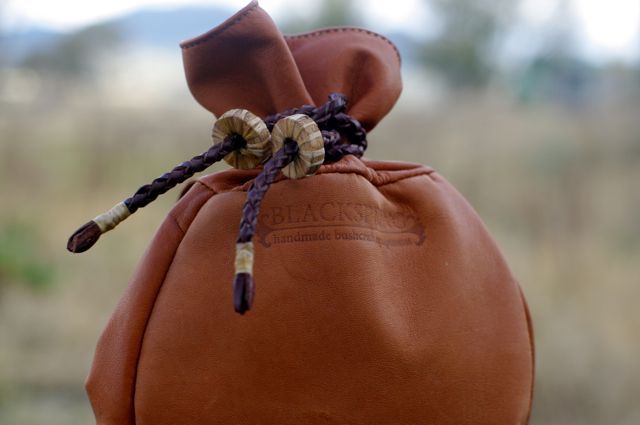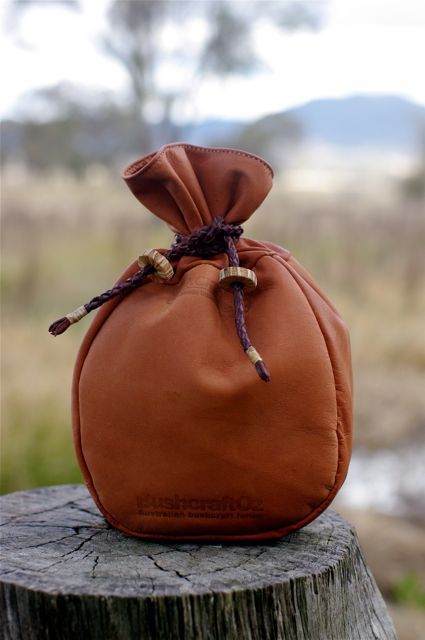 That's it. I hope that was useful for some people looking at stamping leather on the cheap.
Cheers
Last edited: