Nest In the Hills
Staff member
Administrator
Joined

May 2, 2011
Messages

3,691
Reaction score

295
Location
This is a continuation from this thread:
http://bushcraftoz.com/forums/showthread.php?1592-Newbie-Navigation-Questions/page3
So my curiosity got the better of me and I wanted to find out for sure if a US Cammenga lensatic compass would work in Australia. Common thought says no but some info I found floating around indicated that they were designed to still be "usable" and accurate all over the world. Not finding anyone on the net who had tested this I ordered a US version and got it in the mail today. Here is my observations.
Basicaly... no surprises really. The compass does have an obvious dip which when held perfectly flat doesn't affect the readings, much. I say much because the dip itself is a distraction when trying to read a bearing. You can tilt the compass and get a better reading which I found to still be a few degrees off my Silva baseplate. Camera angle here throws you off a bit. I think that the deep casing and higher than normal pin that the needle sits on means that it can take alot more dip than a standard compass before it hits bottom.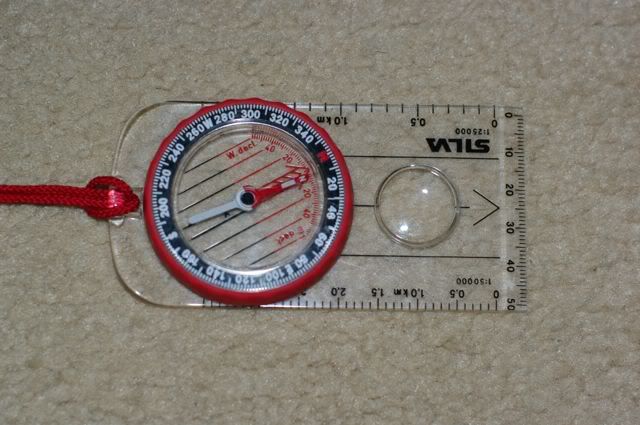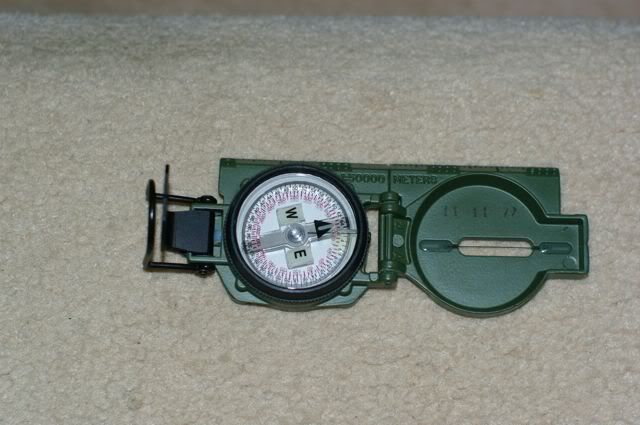 The main problem is the pain of tilting and checking to make sure that the compass isn't dragging means that errors are easier to slip in. Also if their is a very slight angle it can drag and you need to keep tilting the compass to make sure its not getting held up. To be honest, looking at it, I thin
In a pinch you could certainly use it. However relying on it solely in the bush might be a stretch. The other downside is the sighting feature is pretty much ruined because you again have to tilt to compass to have it move freely and get an azmuth and then your sight it tilted.
Ok so its useable but not something you would put much trust in, certainly being something like a compass. Pretty much this was what I expected so far.
However, the advantage of these compasses is they can be broken down very easily. I did a bit of reading and came across some literature which indicated that the compass makers add a small brass washer or weight to the compass to compensate for the dip. I also found some people saying they drill a small hole in one side to shift the weight.
Either way I figured it would be worth a shot.
Now before I'm crucified for messing with something as important as a compass, remember this whole experiment is just for personal interest, I don't intend to take this straight out and rely on it for navigation, but I will give it a test over a long time to see how it goes.
First I unscrewed the backing plate which is held on by four philips head screws. DO NOT DO THIS IF YOU OWN A TRITIUM MODEL FOR OBVIOUS REASONS. If you have the tritium model it will have a big nuke symbol on the back with disposal warnings. This is the phosphorescent model. Also this is an air dampened compass. If you had an oil or water filled compass this wouldn't be recommended unless it was designed to be broken down. I read one article mentioning nautical oil filled compasses which can be drained and refilled.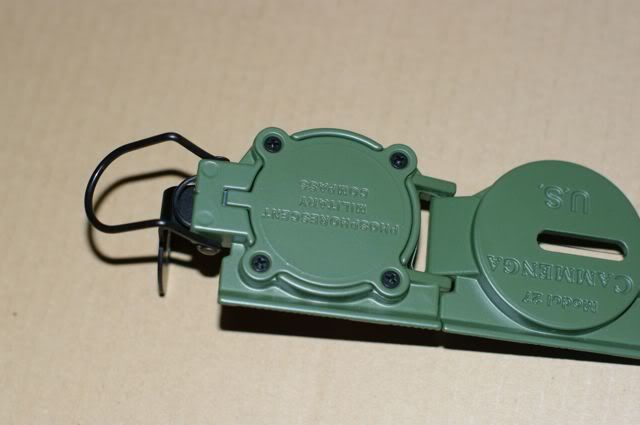 Taking the back plate of exposes the rubber waterproof seal and a small light plastic rocker which moves a small metal arm inside the housing when you close the magnifying sight, this raised the arm and lifts the needle off the pin, locking it in place.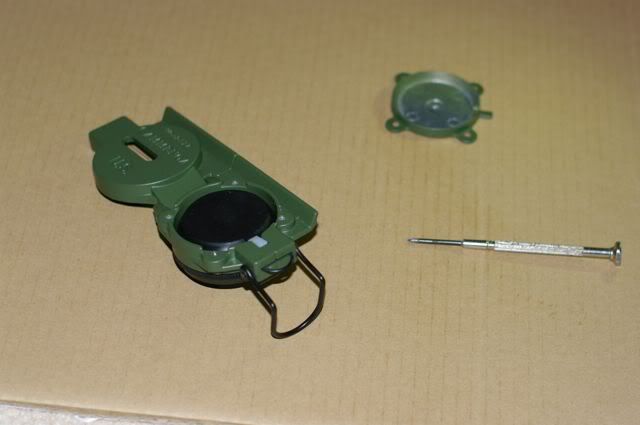 Carefully pull out the rubber seal and the compass housing being sure not to rip the rubber seal. This is in quite snug so go slow.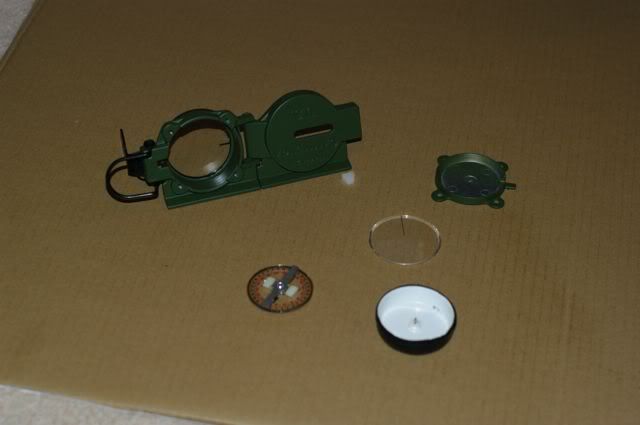 Next I went looking for some brass washers and couldn't put my hand on any so I grabbed a brass screw and sniped a small disc off and filed it down to make a small brass weight. I had a concern about what material to use for a weight which wouldn't affect the needle, after a bit of research, brass seemed to pop up more than once so I went with that. I don't know what the reason is for brass (weight plus not affecting the magnet?) I'm sure someone more knowledgeable can answer this.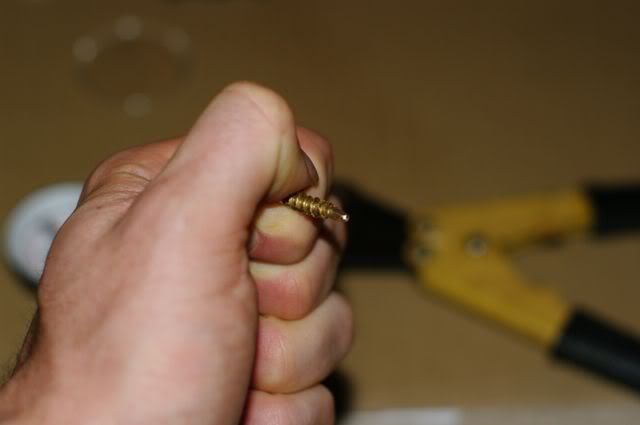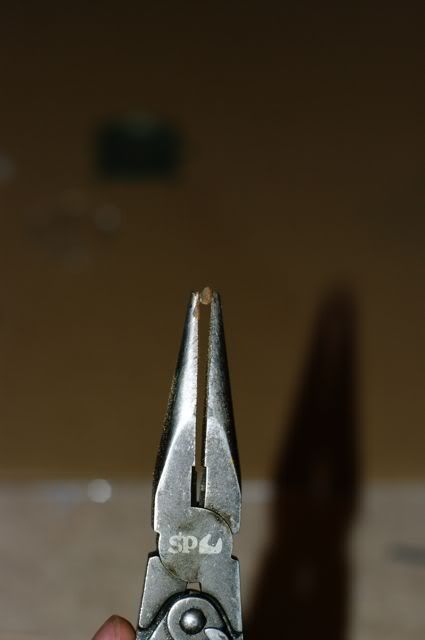 I tested out the position of the weight and filed it off to get a good position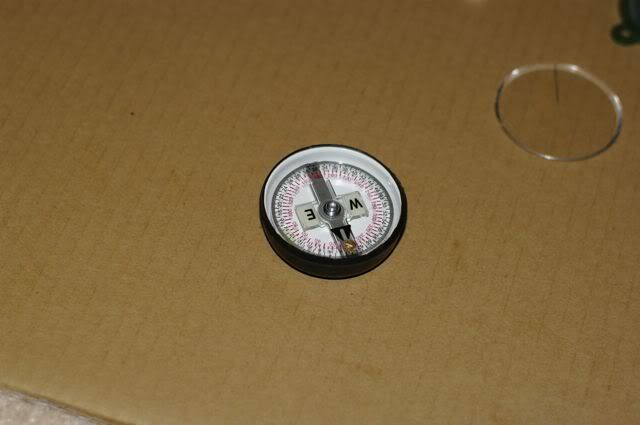 A bit of hot glue to bring it all together. (I used hot glue because it comes off easily if I want to go back, you could probably use epoxy but the magnet is only stuck on with hot glue itself so it should be fine)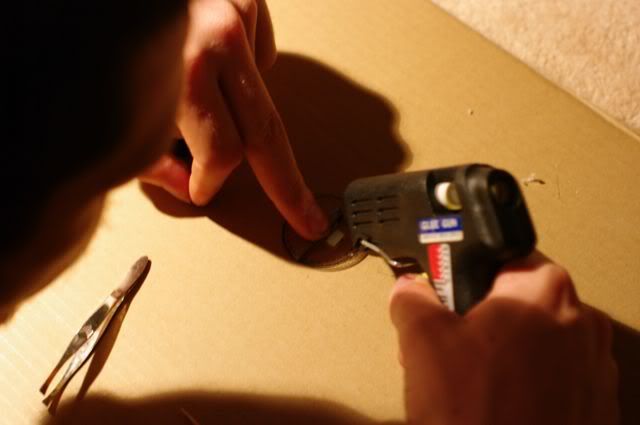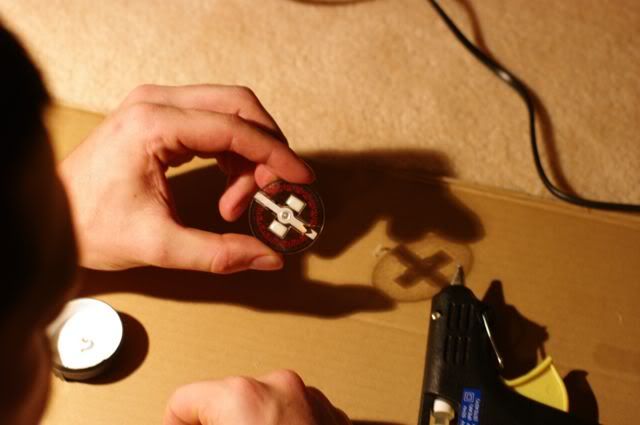 Balanced like a gymnast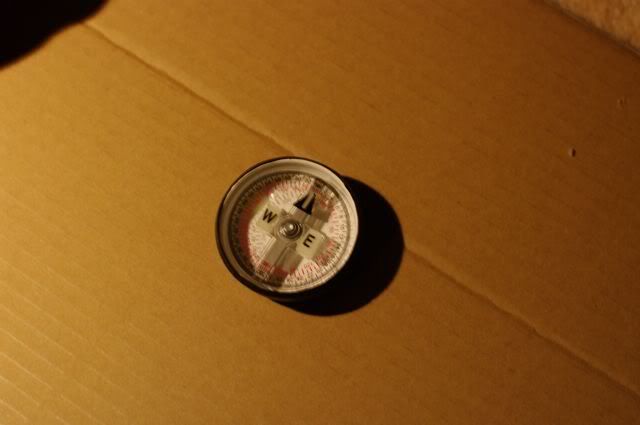 Resemble. Be sure to fit the rubber seal properly. I used a little bit of saliva to get the seal in snug. Also be sure to fit the plastic rocker back in so your compass lock works.
All done. Accuracy so far with a bit of testing around the house is perfect. It balances spot on, spins and turns freely and is spot on accurate. I can now use the sighting feature without tilting the compass.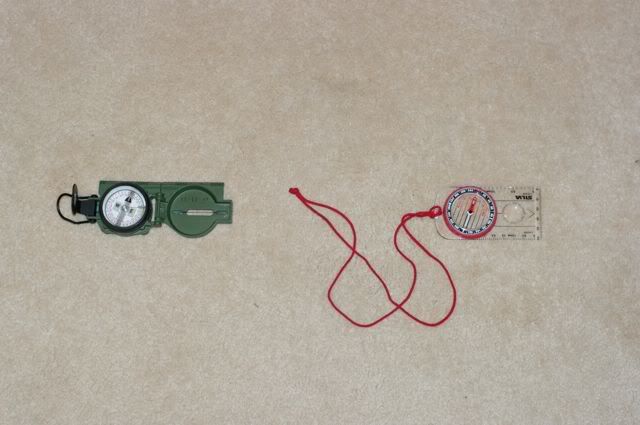 I will do a proper test out in the bush eventually.
If it works... not bad for half the price of the Aussie version.
Last edited: