Alexander Pearce
Archivist
Joined

Sep 6, 2011
Messages

1,818
Reaction score

235
Warning Dangerous.
Scientific Name:
Badumna insignis (formerly Ixeuticus robustus)
Common Names:
Black House spider
Class
: Arachnida
Order
: Araneae (Spiders)
Suborder
: Araneomorphae (side fanged, two lung books)
Family
: Desidae
Distribution:
Common throughout Australia and New Zealand.
Habitat:
Around rough bark in natural settings. Common around windows and light fittings in built environments.
Field Notes:
Robust spider, commonly found in crevices, common in homes. Retreats into tangled web when threatened. Timid. May be seen at night. Cribellate. At 18 mm body and 40 mm legspan, females larger than male 10 mm.(sexually dimorphic). The bite of this spider, though not fatal, may cause severe nausea and vomiting and has been described as excruciating.
[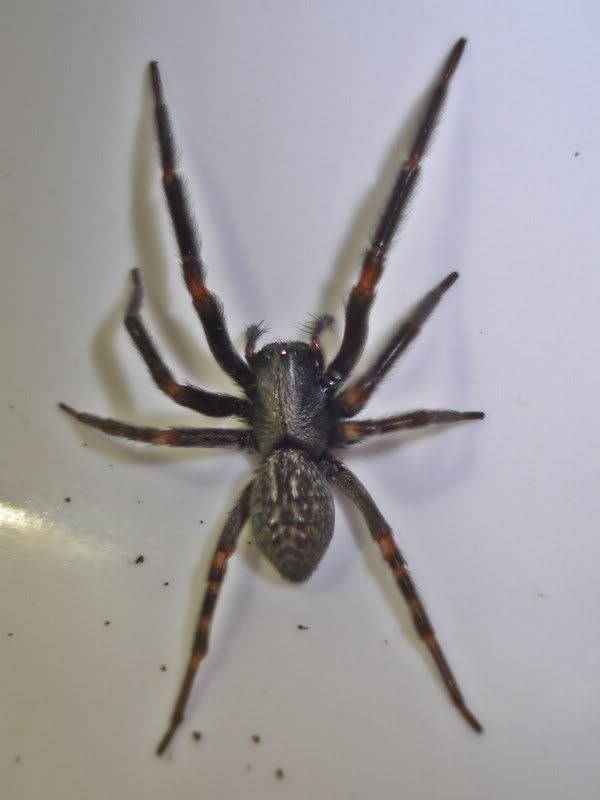 Last edited: