Alexander Pearce
Archivist
Joined

Sep 6, 2011
Messages

1,818
Reaction score

236
Common Name
: Australian hobby
Scientific Name
: Falco longipennis (referes to wing tips)
Family
: Falconidae
Orde
r: Falconiformes
Other Name
s: Little falcon.
Distribution
: Throughout Australiand some parts of Asia.
Habitat
: Most land surface types (prefers open woody and agricultural) Denser forests are unsuitable but open woodland is its prefered habitat.
Field Note
s: Strongly resembles the peregrine falcon, but is much smaller and darker coloured. Migrates into Asia. May shadow the collared sparrowhawk, stooping on prey too fast for the other raptor. This is definitely not a c=operative effort, the sparrohawks often attacking the hobby. Note this example is less than two km from Auscraft shot of the sparrowhawk. 30-36 cm.When breeding, it seizes the nest of another bird.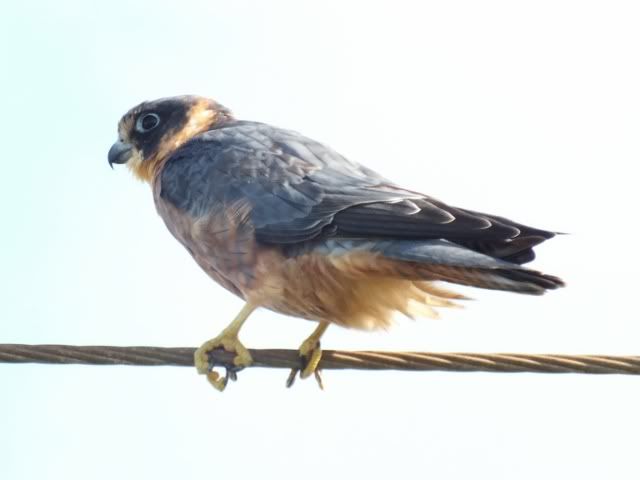 Last edited: