Joined

Jun 22, 2011
Messages

3,121
Reaction score

1,505
Location
My mate just sent me a heap of fatwood(resinous pine wood)that he harvested off his property, apparently he has more of this wood then he knows what to do with, fire experiments, with full report to come this week end.
When I opened the post bag my nose was assaulted by the resin smell and you can see the sap just about oozing out of the wood.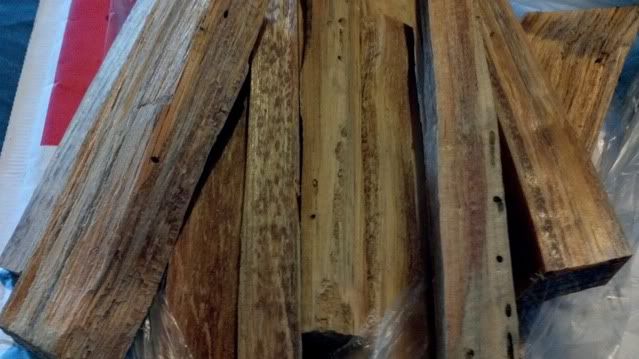 have a look at this end bit, see the resin, the darker bits.
well I couldn't wait till the week end to try this stuff out, I picked the least resinous piece of the bunch, feathered part and made a little pile of shavings, three strikes from my 1/2"x5" ferro rod and it was off, it was also very windy so a good test, the whole piece began to burn and I am confident that with just this one piece of fatwood I could set a sustainable fire no problems, this is the go for tinder, if you can get a hold of it try it you won't be disappointed.
feathered piece of fatwood
and 2-3 seconds after I struck it with the ferro rod9the time it took to pick up the phone and take the pic)