Alexander Pearce
Archivist
Joined

Sep 6, 2011
Messages

1,818
Reaction score

235
Scientific Name:
Argiope keyserlingi
Common Name(s):
One
of the St. Andrews Cross Spider
Other Names:
NA
Class:
Arachnida
Order:
Araneae
Family:
Araneidae
Genus:
Argiope
Species:
A. keyserlingi


Distribution:
Eastern Australia.
Habitat:
Rainforest, open forest and heathland.
Field Notes:
Rests in web with legs in X in linewith X web decoration (stabilimenta)
Adult female 14, silvery carapace, yellow bands with dots on top of abdomen.
Adult male 8 mm, brown and cream.
see also
http://bushcraftoz.com/forums/showthread.php?2503-Argiope-magnifica-(St.-Andrews-Cross-Spider)&highlight=argiope
for A. magnifica, a larger St andrews cross spider.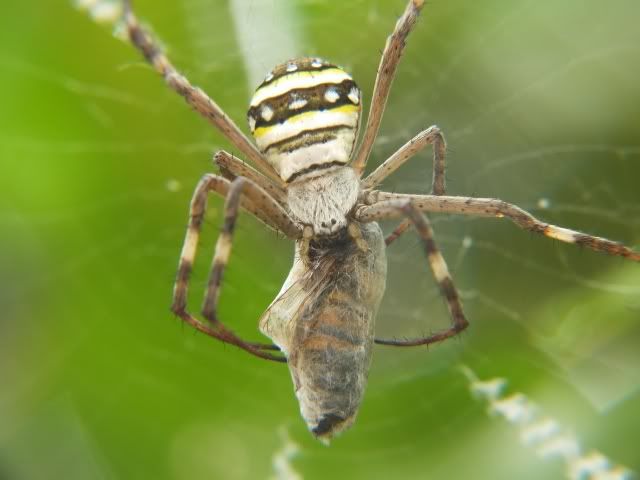 Not to bee.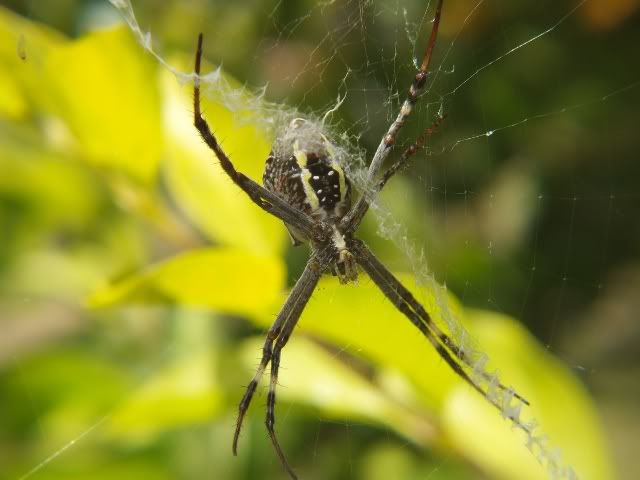 Underside female