Nest In the Hills
Staff member
Administrator
Joined

May 2, 2011
Messages

3,695
Reaction score

302
Location
Scientific Name:
Antaresia maculosa
Common Name:
Spotted Python
Order:
Squamata
Suborder:
Serpentes
Family:
Pythonidae
Other Names:
NA
Distribution:
Queensland East coast and NSW northen east coast
Habitat:
Found over a wide range of environments throught its distribution but most often found in rocky outcrops and caves
Field Notes:
A light taned snake with irregular dark brown to black patterning across the length of the snake. A reasonably small python, growing between 1-1.5m in length. Bats are a favoured food which are caught at the entrance or exit of caves.
A popular snake as a pet due to its even temperament and ease of care.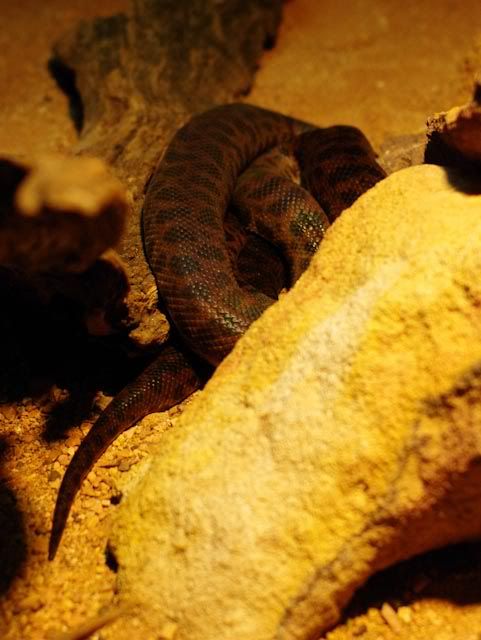 Above Image By Blake - 2011 - Location: Australia Zoo
Source