Jiffy
Staff member
Moderator
Joined

Jun 5, 2011
Messages

3,438
Reaction score

195
Location
Scientific Name:
Amphibolurus muricatus
Common Name:
Jacky Lizard
Order:
Squamata
Family:
Agamidae
Other Names:
Jacky Dragon
Distribution:
South Eastern Australia
Habitat:
Dry Sclerophyll Forest
Field Notes:
The Jacky Lizard is pale grey to dark brown with dark patches along the middle of the back. The dark patches are interrupted by pale blotches that often blend together to form a continuous stripe from above the arm to the groin. There is a dark brown bar between the eye and the ear, however there is no dark stripe present between the nostril and the eye as in many other dragons.
The average size of a Jacky Lizard is 9 inches (22.86 cm) including the tail, though they have been recorded at lengths up to 17.5 inches (44.45 cm). The length of the tail is generally twice as long as that of the body. The average mass of the Jacky Lizard is 30 grams. The size of their heads can be used to differentiate between sexes, with male Jacky Lizards usually having conspicuously larger heads.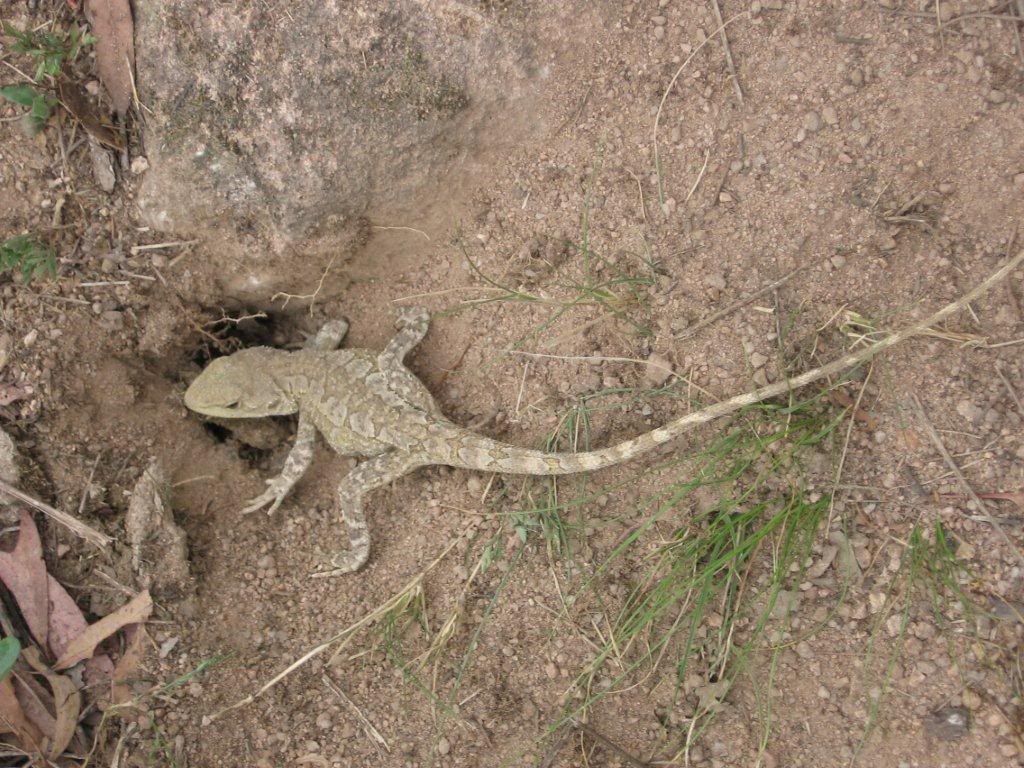 Juveniles...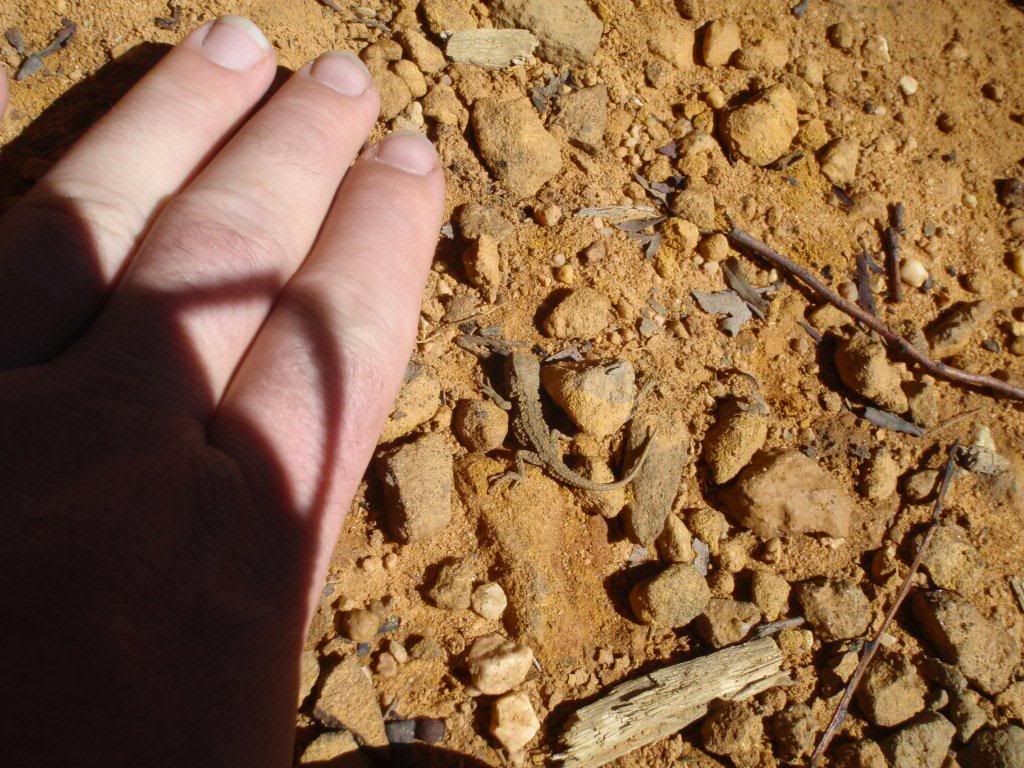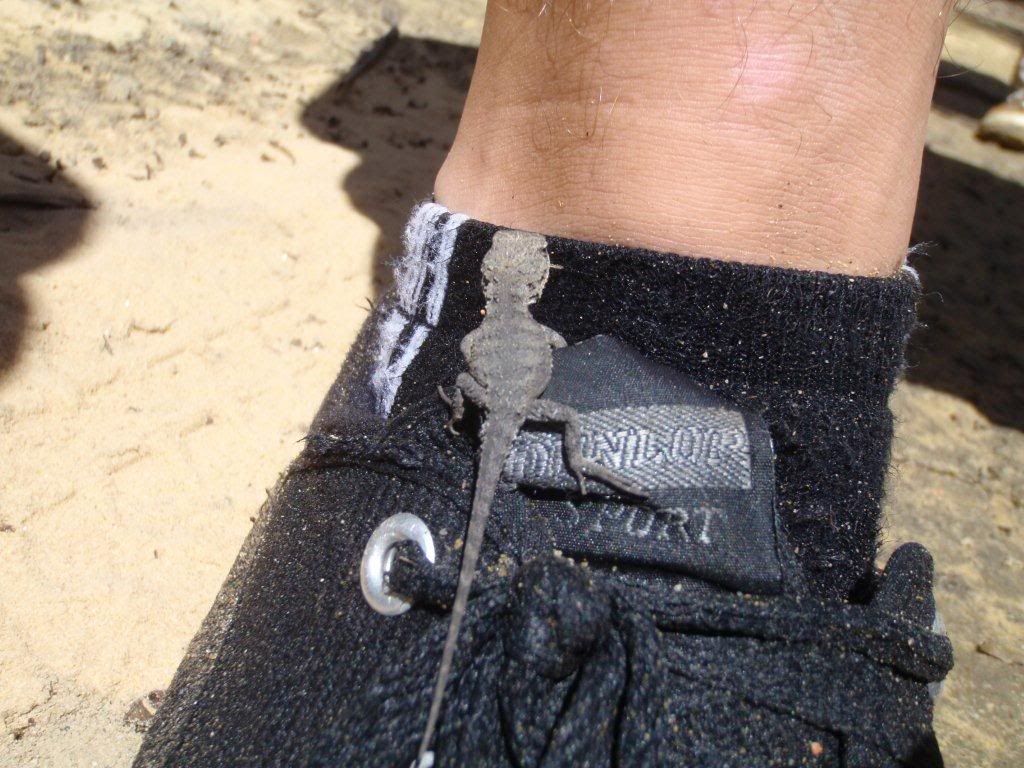 L
ETS PLAY SPOT THE JACKY LIZARD